High Court upholds 25% Spanish language quota in two classrooms
Injunction not incompatible with measures to protect use of Catalan in schools, judges rule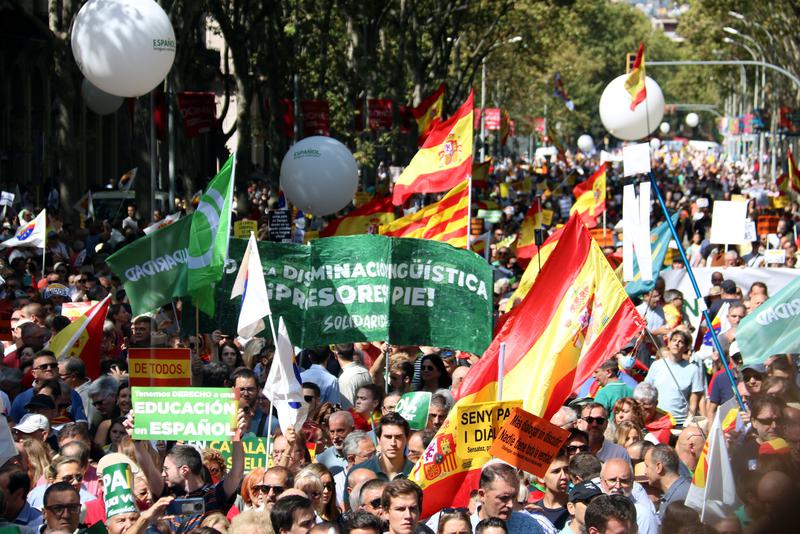 The Catalan High Court (TSJC) upheld two injunctions setting 25% Spanish language quotas in two classrooms, thereby rejecting a Catalan government appeal against them.
According to Thursday's ruling, the 25% Spanish language quotas in these two instances are not incompatible with recent measures – a decree passed by the Catalan government and a law passed in Parliament – to protect the use of Catalan in schools.
These new measures establish Catalan as the primary working language in schools but consider Spanish "curricular" without setting strict quotas for each. Instead, schools should determine how much teaching is done in each language according to their so-called "linguistic projects."
Because the two schools in question have not yet set their "linguistic projects," the judges reasoned that the injunctions are not incompatible with these recent measures.
Catalan language immersion system
Catalonia has a decades-long policy of language immersion, ie. teaching in Catalan. As Spanish is the dominant language in the media and online, the education policy is designed to protect the Catalan language, ensure bilingualism, and avoid the creation of separate language communities.
An education law passed by Spain's conservative People's Party government in 2015 was the starting point of a legal battle that ended up in Spain's Supreme Court and led to the High Court decision in January 2022 confirming that Catalan schools had two months to teach 25% of classes in Spanish.
The Catalan government and Parliament then passed measures to avoid having to enforce this ruling, but these were challenged in Spain's Constitutional Court by conservative and far-right parties.
The court is yet to decide on the matter, meaning that, for now, the immersion system remains in place in most schools across Catalonia, but Thursday's High Court ruling could open the door to other schools attempting to implement similar 25% Spanish language quotas.
Filling the Sink podcast
Press play below to listen to a Filling the Sink podcast episode from March 2022 about the immersion system in Catalan schools.