High court rejects closing Catalan foreign offices after Spanish challenge
Precautionary decision comes weeks after Spain was found to be spying on delegations abroad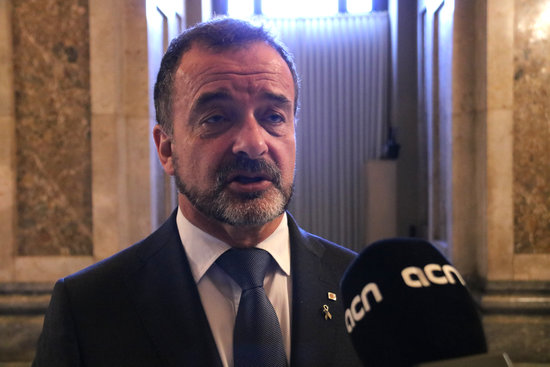 The High Court of Justice of Catalonia (TSJC) has precautionarily rejected the Spanish government's request to close the delegations of the Catalan government offices in Berlin, London, and Geneva, while a full decision is yet to be made.
The Spanish Ministry of Foreign Affairs made the request in early July, citing that these three delegations were "in service of an unconstitutional secessionist project." Spanish minister Josep Borrell added that the delegations were "clearly harmful to Spain's interests."
The court has not given details of the lawsuit and simply responded to the request of closures, dismissing them as "too late."
The TSJC reminds the Spanish government that it did not request any similar measure in September 2018 when the process of reopening other Catalan delegations began.
Earlier this month, it was revealed that the Spanish government had been spying on numerous Catalan foreign offices, intercepting communications between the Catalan government and its delegations abroad.
The daily activities of Catalan foreign delegates were recorded, as well as meetings attended and government activities.
The German and Swiss delegates were said to be "spreading the pro-independence message," considered key in "boosting the international image" of the independence cause.