High court investigates former Catalan ministers for money laundering
Judge sees evidence that party donations by senior officials came from black money from businesses seeking public works contracts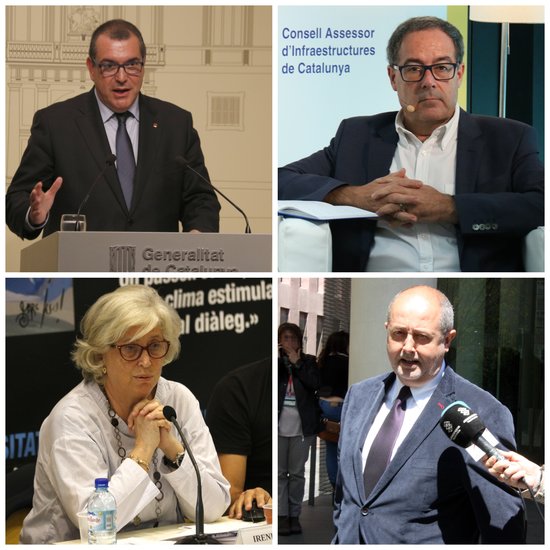 The high court judge overseeing the so-called '3% case' is investigating 12 senior officials from the former political party that governed Catalonia for almost three decades for money laundering, including four former members of the Catalan executive.
Felip Puig, Irene Rigau, Jordi Jané, and Pere Macias are among those under investigation for illegal financing of Convergència Democràtica de Catalunya, or CDC, which governed Catalonia almost continuously from 1980 to 2015, until it was refounded in 2016.
The judge says that the investigation of the '3% case' shows that there are "objective data" suggesting that undeclared cash was raised by CDC through donations of money that came "from companies seeking to benefit from public works contracts."
The judge believes that donations to the party made by the four former ministers, especially between 2009 and 2010, came from black money from payments made by business people seeking public contracts, and that they were part of a mechanism set up for this purpose.
Puig served as interior minister between 2010 and 2012, Rigau was education minister from 2010 to 2016, Jané was interior minister between 2015 and 2017, while Macias served as the territorial policy and public works minister from 1997 to 2001.