He lost an eye on referendum day. Also the chance to vote: 'They took that away from me too'
Two years on, Roger Español reflects on the day that changed his life — and what came after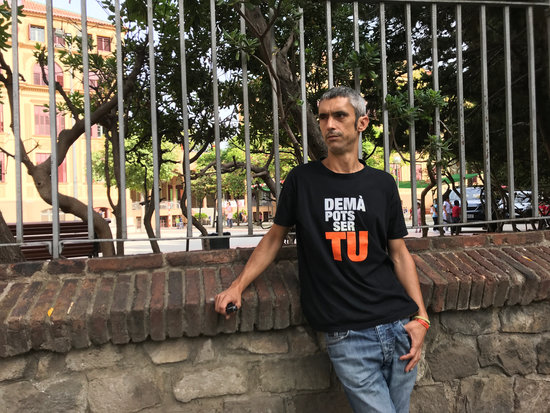 On October 1, 2017, Roger Español woke up as one of the two million-plus Catalans vowing to vote in a referendum on independence deemed illegal by the Spanish authorities. When the day ended, he had lost his right eye to a rubber bullet, as well as the opportunity to cast his ballot.
"They also took that away from me," he says.
Two years on, Español has become a symbol of the October 1 referendum, and his blind eye a reminder of the police operation that left hundreds of voters injured while trying to stop the vote.
Standing in front of the Ramon Llull school in Barcelona, where he lost his eye, he tells Catalan News of his memories from that day.
"I don't know how many rubber bullets the police shot, but there were a lot of them. And many were unnecessary," he says. "A police officer shot a rubber bullet less than 15 meters away and caused my injury."
That instant had far-reaching consequences for him, which extended well beyond dealing with a physical recovery.