Government gives 6 jailed leaders permits to attend parliament
Junqueras, Romeva, Bassa, Turull, Rull and Forn were summoned for investigation committee on January 28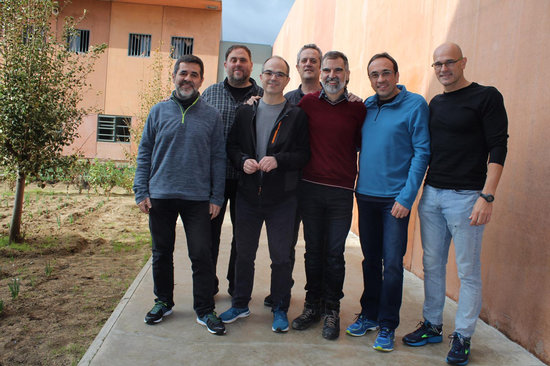 The Catalan government has given its go-ahead for six of the jailed 2017 referendum leaders to attend parliament for a committee.
The imprisoned politicians had been summoned by the parliamentary investigation committee on the enforcement of direct rule from Madrid in autumn 2017 – and the justice department approved the decision.
The session will take place on January 28 and it will be the first time that they all set a foot in parliament since the autumn 2017 independence push.
The leaders given the go-ahead to attend the committee are former vice president Oriol Junqueras, and former ministers Jordi Turull, Josep Rull, Raül Romeva, Dolors Bassa, and Joaquim Forn.