Freeing leaders only down to judges, says Socialist leader
After left-wing Podemos and Esquerra leaders urged Madrid to make a move on prisoners before backing budget, Iceta says spending plan is 'the big gesture'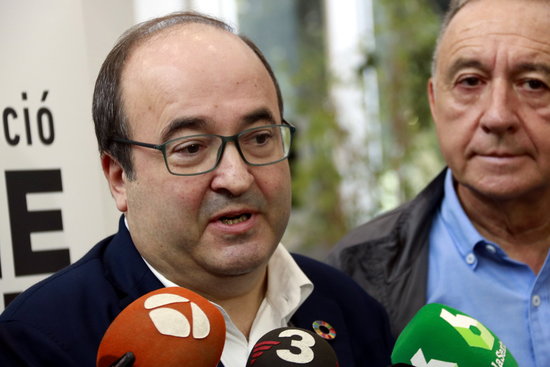 The 2019 Spanish budget bill is the real "gesture" from Spain to Catalonia, has said the Catalan Socialist leader, showing no intention to put forth any initiative to release the incarcerated pro-independence politicians and activists because for him, this issue is only down to judges.
Yet making a move towards freeing the nine Catalan leaders in jail is the condition by the forces in favor of the Catalan Republic in order to contribute to pass the 2019 Spanish budget.
This was the stance expressed by incarcerated Oriol Junqueras, the Esquerra leader, in a meeting with the head of left-wing Podemos, Pablo Iglesias in Lledoners prison.
Iglesias agreed in the need for a move by Spain's Socialist executive, but this was not shared on Saturday by the Catalan Socialists.