Former minister Bosch proposed to be sanctioned over sexual misconduct case
Catalan administration believes ex-head of foreign office knew some female workers were harassed by senior official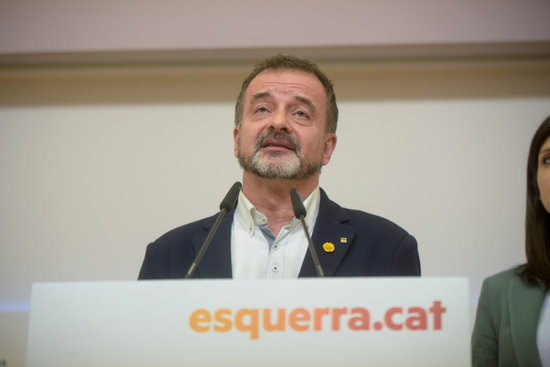 Catalonia's public service authorities have proposed sanctioning the former foreign minister Alfred Bosch over the sexual misconduct case in his department that led him to step down on March 9.
According to a paper that was discussed by the cabinet on Tuesday, Bosch, as well as his secretary-general at the time, Mercè Salvat, were aware of the fact that another foreign office senior official, Carles Garcias, was sexually harassing several female workers before it was revealed by the daily 'Ara'.
Now the public administration ministry, led by Jordi Puigneró, will assess the internal investigation and will decide whether to punish Bosch and Salvat.
As for Garcias, the fact that he was fired on January 24 makes it impossible for the administration to sanction him unless he returns to work in the public service. According to 'Ara,' the paper does not mention opening a legal case before a court.
Complaints from female staff began in September
The foreign office announced the investigation on March 9 after the Ara newspaper revealed that Garcias had been fired after a series of complaints about his attitude and conduct towards some female employees that began the previous September.
The complaints alleged constant verbal harassment by Garcias that helped create a climate of "terror" in the department, although none of the alleged incidents was reported to the police and there is no suggestion of any physical aggression.