Far-right wins second round of French presidential election in Northern Catalonia
Macron re-elected as results of French nationals in Catalonia not yet available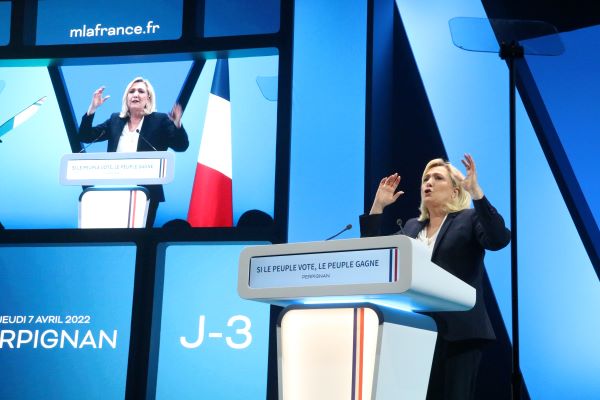 Marine Le Pen's far-right National Rally was the most voted party in the Northern Catalonia department of Pyrénées-Orientales in the second round of the French presidential election on Sunday, obtaining 56.32% of the vote.
Emmanuel Macron's centrist La République En Marche, however, won a second term in office with over 58% of the French electorate's support, despite winning 12.6 percentage points less than Le Pen in Northern Catalonia.
French voters in Catalonia favor Macron
French nationals just south of the border, on the other hand, tend to support center or left-wing parties.
While second-round results of French nationals only in Catalonia are not yet available – these are expected on Tuesday – the consulate in Barcelona does have preliminary figures for those in Catalonia, Aragon, and the Balearic islands: 85.57% voted for Macron and 14.43% voted for Le Pen.
Of the 27,000 people registered to vote in Catalonia, only 5.56% voted for Le Pen in the first round on April 10. Macron took 39.2% of the vote, with La France Insoumise's Jean-Luc Mélenchon winning 25.52%.