Macron and Mélenchon most popular among French election voters in Catalonia
Le Pen, who will contest the second round with the incumbent, won only 5% of Catalan-based votes, but 25% of those in Figueres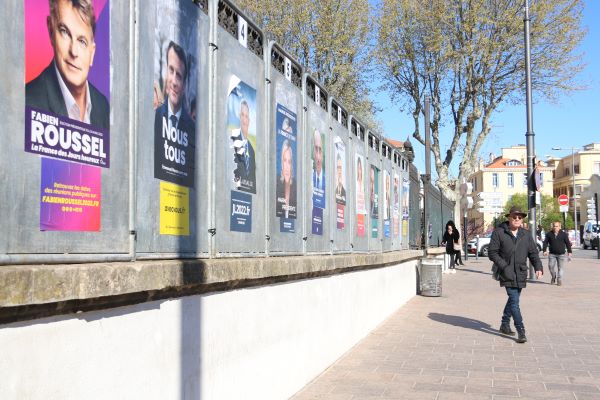 Catalan residents voting in the first round of the French presidential election last Sunday gave their support largely to the incumbent Emmanuel Macron, as well as left-wing candidate Jean-Luc Mélenchon.
Combined, the pair received 64.72% of the vote here, with Macron taking a significantly larger portion compared to his challenger – 39.2% for the incumbent, and 25.52% for the La France Insoumise leader.
However, due to the nature of France's presidential electoral system, Mélenchon is now out of the ruling and will not become the leader of the country. In the total vote last Sunday, he finished narrowly third behind Macron and the far-right challenger, Marine Le Pen. This means that the current French president and the National Rally figurehead will face off in a direct head-to-head vote on April 24.
Far-right Le Pen received very little support from voters based in Catalonia – only 5.56%. Of the 12 candidates on the ballot, she ranked 5th in terms of popularity among voters in Catalonia. However, she was the second favourite candidate of voters in Figueres, in the northern part of Catalonia, bordering France, where she garnered 25.21%. In the southern French region bordering Catalonia, Le Pen won more votes than Macron.
Macron was the preferred candidate in every polling station in Catalonia, in Barcelona, Figueres, Girona, and Reus.
Below you can find the breakdown of the votes received by all candidates in Catalonia, taken from figures provided by the French consulate.
Nathalia Arthaud: 28 votes – 0.3%
Fabien Roussel: 71 votes – 0.79%
Emmanuel Macron: 3493 – 39.2%
Jean Lassalle: 108 votes – 1.21%
Marine Le Pen: 495 votes – 5.56%
Éric Zemmour: 603 votes – 6.77%
Jean-Luc Mélenchon: 2,272 votes – 25.52%
Anne Hidalgo: 351 votes – 3.94%
Yannick Jadot: 1,017 votes – 11.42%
Valérie Pécresse: 265 votes – 2.97%
Philippe Poutou: 77 votes – 0.86%
Nicolas Dupont-Aignan: 122 votes – 1.37%
Total votes in Catalonia = 8,902
Around 27,000 people have the right to vote in the French presidential election from Catalonia, as four polling stations in the country will open both for the first round and the potential runoff, according to sources of the French consulate in Barcelona talking to Catalan News.
In the entire first-round vote counting the whole country, Emmanuel Macron won 27.8% of the votes, ahead of Marine Le Pen with 23.1%, who edged out Jean-Luc Mélenchon on 22%.