Far-right fails in motion of no confidence against Spanish PM
Vox MPs voted in favor of their own proposal while PP abstained in bid that Catalan parties said echoed Francoism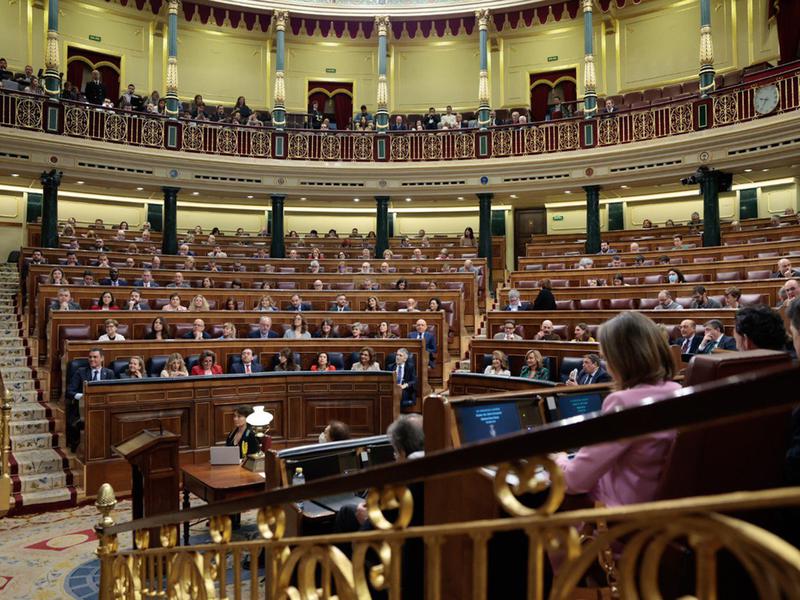 Far-right Vox have failed in their motion of no confidence in Spain's Prime Minister Pedro Sánchez.
Only the party's 52 MPs out of the 350 in Congress in Madrid, and a former Ciudadanos party MP, voted in favor of the motion to replace Sánchez with Vox's candidate, 89-year-old Ramón Tamames, while the right-wing People's Party and former members of UPN abstained. Every other party, including Catalan pro-independence Esquerra Republicana, Junts, PDeCAT, and CUP, voted against the motion.
The 13 MPs for Esquerra, Catalonia's ruling party and advocating for independence, have been key for the Socialist-led government in Madrid to ensure a stable majority in Congress since the beginning of the current term – Esquerra has helped pass some of the most important laws the cabinet has put forward, including the budget.
In the previous motion of no confidence by Vox in 2020, the PP voted against it, but this time, the party abstained.
During his initial speech to become PM on Tuesday, Tamames blasted the Spanish government's agreements with Catalan pro-independence parties for support "in exchange for all kinds of concessions for self-determination."
"Self-determination does not exist," he emphasized. "You cannot go hand in hand with the pro-independence people, who want to destroy what you want to govern."
Meanwhile, the Spanish PM considered that Tamames and Vox have not respected Congress after submitting a motion of no confidence that he believed to be a "constitutional fraud."
The motion of no confidence, which lasted two days, has shown different new relations between the right parties, as Spanish PM Pedro Sánchez said that the People's Party abstention is a "sort of payment in advance" to negotiate future coalition governments.
The internal cohesion in the Spanish government, between the Socialists and the anti-austerity Unidas Podemos party, has also improved, as seen these days in the chamber. Sánchez let vice president Yolanda Díaz answer to Tamames, representing the executive, who praised the work of several ministers from both parties.