Far-left CUP MP Eulàlia Reguant leaves parliament
Face of pro-independence party steps away from the public eye but continues linked to anti-capitalist organization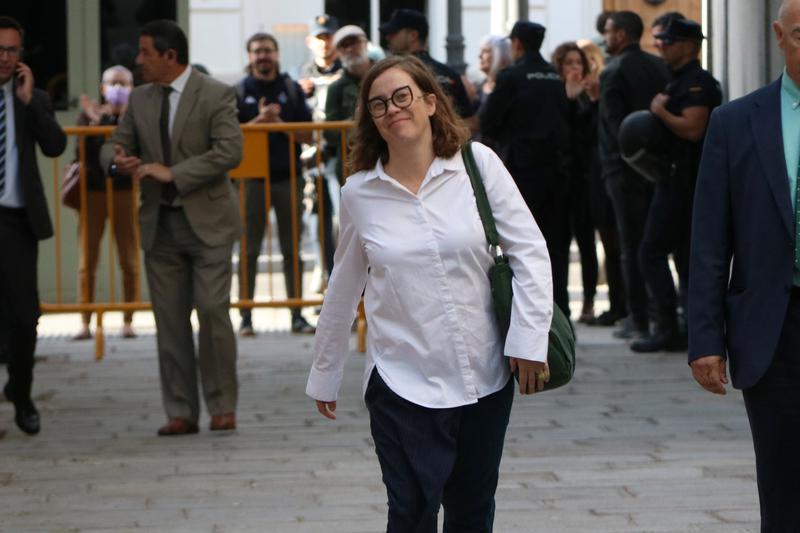 Catalan parliament MP and one of the faces of the far-left pro-independence CUP party, Eulàlia Reguant, has announced that she will leave the chamber and step away from the public eye.
During a speech on Sunday on the occasion of the CUP's Summer School closing ceremony, Reguant said that "it is ok for those people who have been on the first line for over eight years, step down from the lectern and make room for others."
While she is leaving the public eye, she will be working with the anti-capitalist organization, which prioritizes local community work and grassroots local activism.
"Now is the moment for everyone to make a difference from all sides to build a better territory and to make the common ground the best tool to reach such a goal," she added while attendees applauded.
These have been "very intense and challenging years, with moments of happiness and others of frustration," she added.
Parliament, city council, and back to parliament
Eulàlia Reguant has been one of the most prominent figures of the far-left CUP party, even though the organization is not considered presidential.
Reguant has been an MP for such party during two different terms, from October 26, 2015 to October 11, 2027 after obtaining her seat in the 2015 Catalan election. She stepped down to be a Barcelona councilor until June 2019.
Two years later, in February 2021, the politician was elected again as a CUP MP.
Guilty for not answering far-right in court
The MP was fined €13,500 for refusing to answer questions from the far-right Vox party during the trial of the 2017 independence referendum organizers, in a ruling that was published almost a year ago.
The Supreme Court ruled out barring Reguant from public office as had been proposed by the public prosecutor, letting her keep her seat in the Catalan parliament.
Reguant was called in as a witness in the referendum organizers' trial, which was also held in the Supreme Court, in 2019, and declined to participate in the cross-examination of Vox, which was acting as a private prosecutor in the proceedings.