Ex-military WhatsApp group with talk of 'shooting 26 million' reported by Spain's defense ministry
Minister Margarita Robles asks Public Prosecutor to investigate chat that includes threats to Catalan National Assembly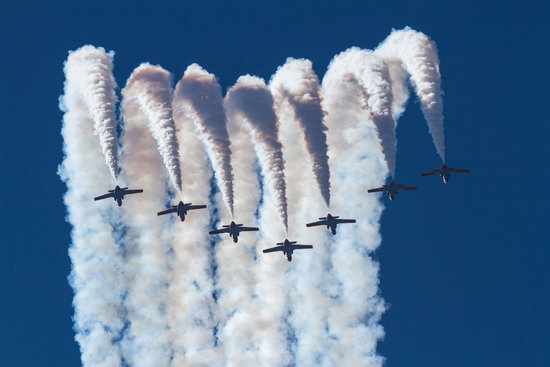 The Spanish Ministry of Defense has made a formal complaint to the Public Prosecutor's Office over a WhatsApp group involving former high-ranking members of the Spanish Air Force that included messages such as "there is no choice but to start shooting 26 million sons of bitches."
The contents of the group chat were brought to light on Wednesday by the online publication infoLibre.
Other messages included threats against the pro-independence civic group ANC (Catalan National Assembly). According to infoLibre, the retired colonel, Ángel Díaz Rivera, wrote that "someone will have to start doing something (legal or illegal) against these sons of bitches [ANC]."
Defense minister Margarita Robles has asked the public prosecution to investigate the "possible criminal relevance" of the contents of the WhatsApp group, in order to "safeguard the honor" of the "men and women who make up" the Armed Forces.
The group chat, called 'La XIX del Aire', also included a voice message where the leader of the far-right Vox party Santiago Abascal can be heard to say: "They tell me that I have to say hello this group. A hug to everyone and long live Spain!" Vox have said that the message was not specifically directed to the WhatsApp group, but was a general greeting.
There were also messages in support of the dictatorships of Primo de Rivera and Franco.
Groups members started to exit the chat when one of the participants, retired captain José Molina, warned the group, "A journalist called me and she has a copy of everything said in this chat. We have a mole."