European Parliament urges Spain for an 'effective and fair' investigation on 'Catalangate'
Clarifying espionage on 65 pro-independence leaders and involving Europol in report approved by MEPs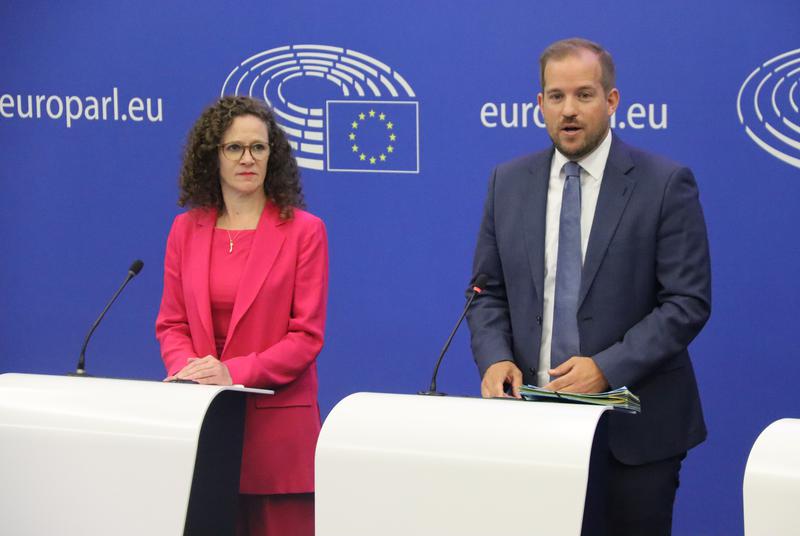 The European Parliament has urged Spain "to conduct a full, fair and effective investigation" on Catalangate, the espionage case involving 65 pro-independence figures
In a report approved in a plenary session on Thursday, 411 MEPs voted in favor, 97 against and 37 abstained. The paper revolved around espionage cases in the EU with spyware such as Pegasus, and includes a section with recommendations to Spain.
These include calling on Spain to provide "full clarity" on the alleged cases of the use of spyware, "including the 47 cases for which it remains unclear whether or not the individuals concerned were targeted by the Spanish National Intelligence Agency (CNI) with a court order, or whether another authority had received court orders to legally target them."
Indeed, Spain's intelligence admitted being involved in spying 18 people with a judicial permission, shortly after an investigation by CitizenLab research group determined that 65 pro-independence politicians, lawyers, journalists, and activists, along with some of their close contacts, had been spied on with Pegasus software – however, they failed to explain the remaining 47 ones.
The European Parliament report also demands an investigation "on the use of spyware against the Prime Minister and members of the government, and to present the findings as broadly as possible, in line with the applicable laws."
The document passed by the chamber also calls on Spain to make sure those spied on have access to the judicial authorization enabling CNI to enter their phones, and to "invite Europol, which could contribute with technical expertise, to join the investigations."
Government: 'step forward' for independence campaign
Both pro-independence and unionist parties have welcomed the outcome of the report, with Catalonia's foreign minister Meritxell Serret saying it is "a step forward" that strengthens the independence campaign.
"A violation of European citizens' fundamental rights has to be avoided," she said.
Esquerra's MEP Diana Riba welcomed the report but also regretted that in the end, the paper did not include a moratorium in the use of spyware until a regulation is approved.
According to her, the unionist parties in Spain have managed to "ruin" the recommendations.
'Separatist propaganda' left out
Meanwhile, unionist Ciudadanos' MEP Jordi Cañas welcomed that the "separatist propaganda" has been left out of the final document.
"It has been a total failure for the independence campaign," he said, adding that in the past month those in favor of a Catalan Republic have failed to include their views in the recommendations.
For him, "those who perpetrated a coup d'etat" will not be able to use the report in judicial cases.