ERC to abstain in upcoming vote on sixth state of alarm extension
Pro-independence party strikes deal with Spanish government in exchange for greater authority in Phase 3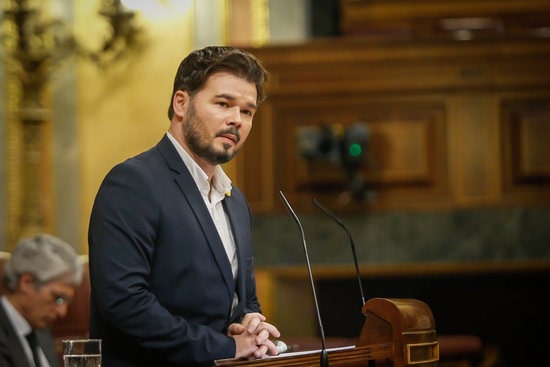 Pro-independence Esquerra Republicana will abstain in the upcoming congressional vote on the sixth 15-day state of alarm extension, which the Spanish government foresees will be the last of its kind.
In exchange for ERC's abstention on June 3, regional governments will regain authority over implementing pertinent health and safety measures after entering lockdown de-escalation Phase 3.
According to this agreement, though, the Spanish Ministry of Health will still have a final say on measures relating to movement and travel after considering regional authorities' proposals.
In any case, ERC party members have celebrated the deal - which must still be ratified on Monday - as a step towards bringing authority that was lost during the health crisis back to regional governments.