Disqualified MP to bring his case to the Constitutional Court
Joan Josep Nuet was barred from office for disobedience during his time on the parliament bureau in 2017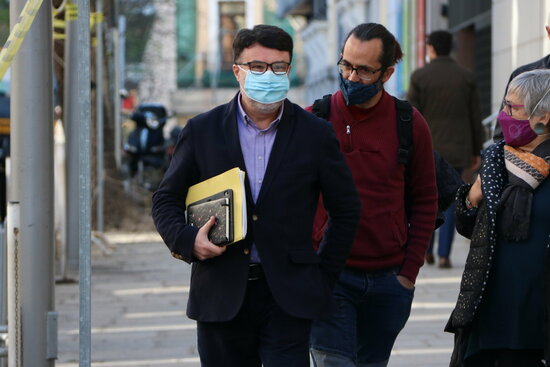 Joan Josep Nuet, the Esquerra MP in the Spanish Congress who was barred from office last week, will bring his case to the Constitutional Court.
Nuet was found guilty of disobedience for allowing votes on independence to take place in the Catalan parliament while he sat on the chamber's bureau in 2017.
The ERC politician was tried in the Supreme Court as he was an MP in Spain's Congress of Deputies, unlike his fellow 2017 parliament bureau members, who had their cases heard in the Catalan High Court.
As his sentence, Nuet was barred from holding public office for eight months and given a fine of €12,000.
In an interview with 'Ser Catalunya', Nuet admitted that his appeal possibly won't stop the application of his sentence, meaning he will still likely have to leave his post as an MP soon.
"It's possible that the Constitutional Court withholds [the application of the sentence] and it's possible they don't. The logic of what has been happening so far suggests that in the middle of May I will no longer be an MP," he said.