Catalonia to request move to Phase 3 for Barcelona and Lleida before next weekend
If Spain accepts proposal, Catalan government will regain full control of whole country and mobility restrictions will be lifted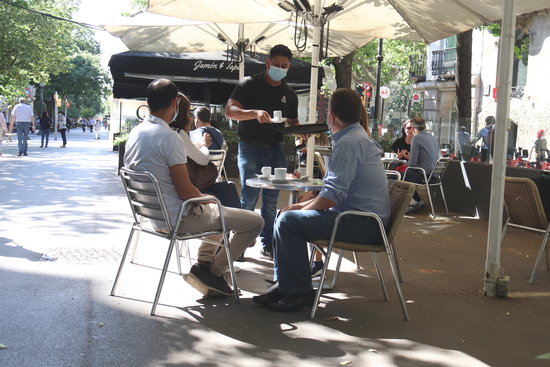 The Catalan government will request that Barcelona, its metropolitan area and Lleida health regions move from lockdown easing Phase 2 to Phase 3 before next weekend.
According to some sources of the presidency department, the civil protection Procicat committee will meet on Monday and will officially request it.
Spain's health ministry will have to decide on the issue, which, if accepted, would see the Catalan cabinet regaining full control of the whole country even some days before the state of alarm is lifted – Madrid allows regions to retake control of the key public services to fight Covid-19 in areas in Phase 3, except for some aspects of mobility.
The move would also see traveling allowed within the whole of Catalonia before next weekend, without exceptions.
From Monday, those residing in Catalonia will be able to go anywhere within the country except to, from or through Lleida and Barcelona.
'Immediate' end of state of alarm
The same presidential sources were confident that the progression of Barcelona and Lleida will take place on Wednesday and Thursday, and once comes into effect, President Torra will "immediately" rule that Phase 3 is over and that a new "exceptional time" managed by Catalonia will begin - regions can decide when Phase 3 ends in the territories already in this stage, the last one of the de-escalation scheme.
In the meeting between regional presidents and Pedro Sánchez, Quim Torra said that he will not call the time beyond state of alarm "new normality", to avoid going back to "old normalities" and move to "new futures."
Torra denounced that the three-month-long exceptionality to face Covid-19 in Spain has been "centralist" and "centralising," something that, according to him, should "never" have happened.
For him, Madrid's management of the crisis has been "slow" and "late."