Catalonia to invest €2.5bn to manage water supplies for future droughts
Water production and desalination to double, as Catalan Water Agency triples its previous spending plan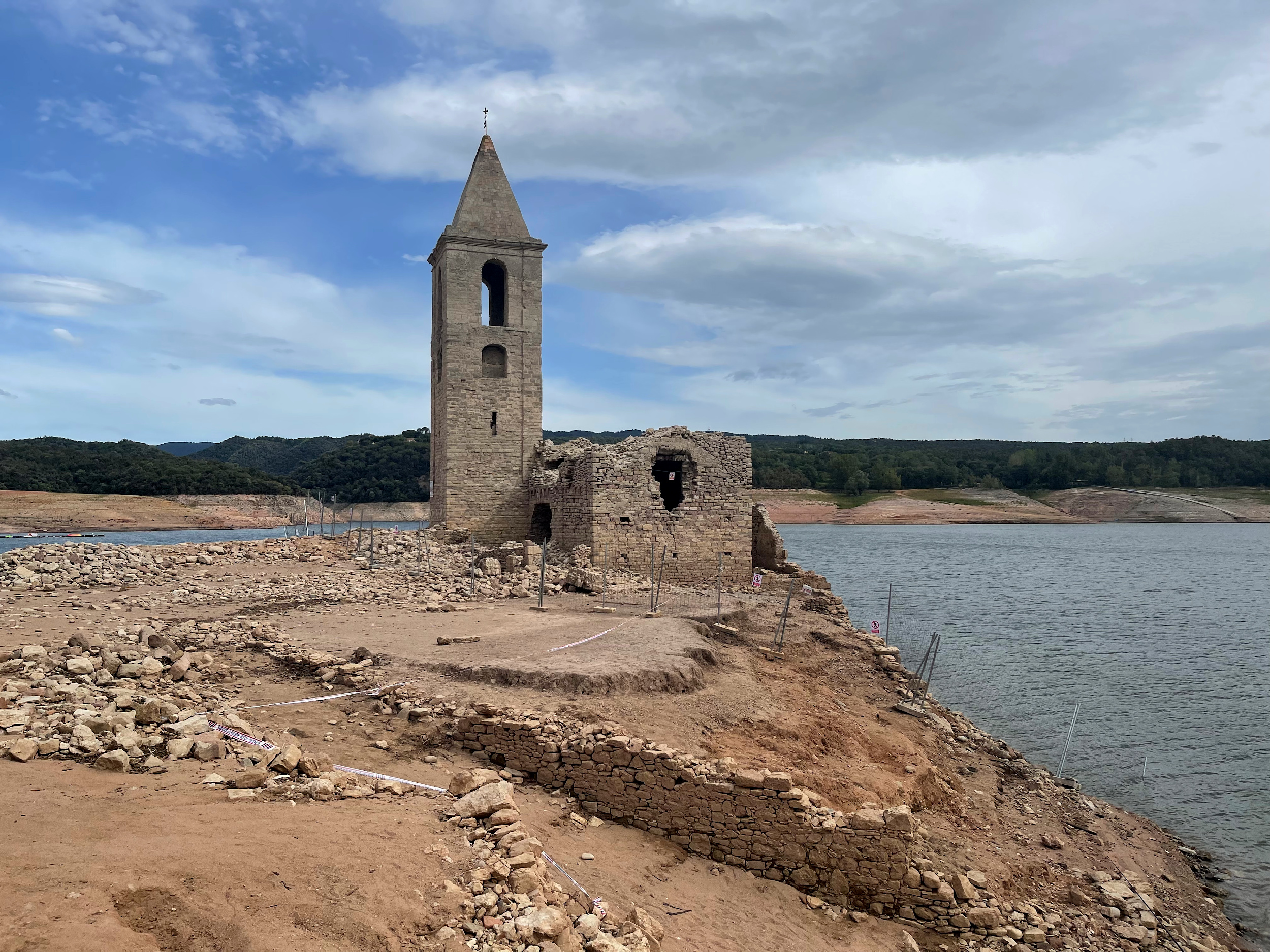 The Catalan government will invest almost €2.5 billion in the Catalan Water Agency (ACA) to manage water supplies to fight future droughts, as announced on Tuesday during the press conference after the weekly cabinet meeting.
The main goal is to increase water production capacities to solve future water shortages, "so supplies do not only depend on rain," spokesperson Patrícia Plaja said.
The government will double water production and desalination as "Catalonia needs to produce more water and be more efficient," Plaja added, as in the future, there will be "droughts more often."
Authorities will double the purified water supply as Catalonia will go from 24 to 40 water production plants.
The new ACA plan will be implemented from this year until 2027 and will see the previous investment plans triple to make Catalonia "more flexible to more frequent weather events such as droughts and floods," Plaja said. Officials will also increase the production from the Besos river.
The plan, however, arrives with a six months delay and a warning from the European Commission, but ACA's director Manuel Reyes believes that Europe will not sanction the Catalan government, as he says that the delay happened because of the executive's change.
"If the plan had not been halted for eight months, we would have been the first ones to pass it," he said.
The plan was supposed to be in force by the end of 2022, as it is required to be updated every six years.
ACA will be able to allocate more resources to "guaranteeing water supplies, considering the irregular rain frequency," Plaja said.
By 2050, experts forecast an 18% drop in water availability in Catalonia, while authorities expect to increase water supplies by 30% with the new plan by that year.
Seven rainy days
Recently, Catalonia has seen several rainy days, but Manuel Reyes does not believe this rain will end 30 months of drought.
"Rain should not make us believe something different. Drought has not ended," he said.
"The rain seen these last days has halted the downward trend seen in reservoirs, but it does not change any future scenario," he added.