Catalonia eying return to international debt market with green bonds, president says
In an interview with Bloomberg, Aragonès says it is an "opportunity to finance the decarbonization of our economy"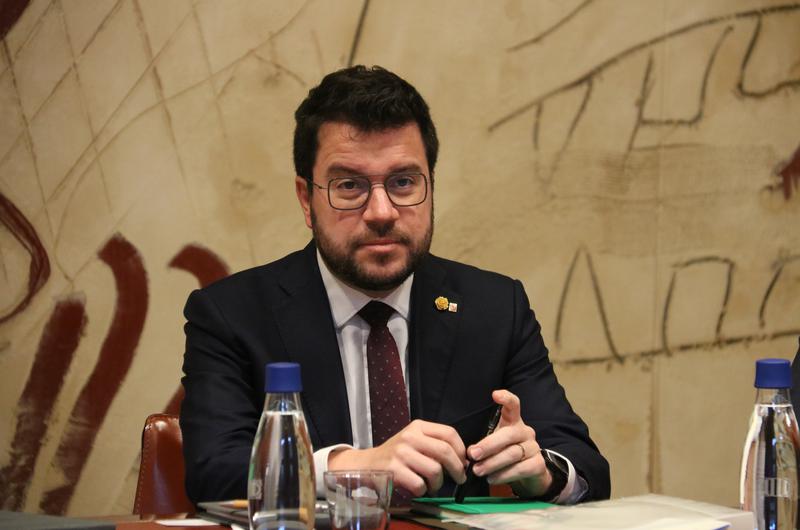 Catalonia is planning to re-enter the international debt market this year or next, according to president Pere Aragonès in an interview with Bloomberg.
The Esquerra Republicana figurehead is confident that trust from the international investors' market has been regained following the 2017 independence crisis, with his executive much more open to engaging in dialogue with the Spanish government compared to previous Catalan administrations.
Aragonès noted that, due to rising interest rates across the world, the timing of entering the debt market is not ideal, but said to the American news outlet that the possibility of issuing green bonds is being considered for "specific projects," without naming which, and without giving details of the size or duration of bonds being considered.
Yet, the president called it an "opportunity to finance the decarbonization of our economy." Catalonia has not issued debt bonds since the midst of the financial crisis in 2012.
'Green bonds' refer to debt bonds, essentially loans given to administrations like governments, with the money being destined for environmentally-friendly projects.
Aragonès believes that the strong local economy and the fact that decarbonization infrastructure is already in place here means green bonds can be a good opportunity in the eyes of investors.
Catalonia Trade & Investment, a Catalan government agency also known as ACCIÓ, attracted €620m in foreign investment last year, 1.2% more than in 2021 and the highest amount on record.
During the interview, the Catalan president also pointed to recent projects such as Cisco choosing Barcelona as the home of its first microchip design center in the European Union, and Intel teaming up with the Barcelona Supercomputing Center to launch a new joint laboratory to develop chips for use in future supercomputers over the next ten years, as proof that Catalonia is still in a strong economic position in the wake of the independence crisis.