Cisco plans to start "immediately" with microchip design project in Barcelona
American company still determining volume of investment after Spanish PM announced deal on Thursday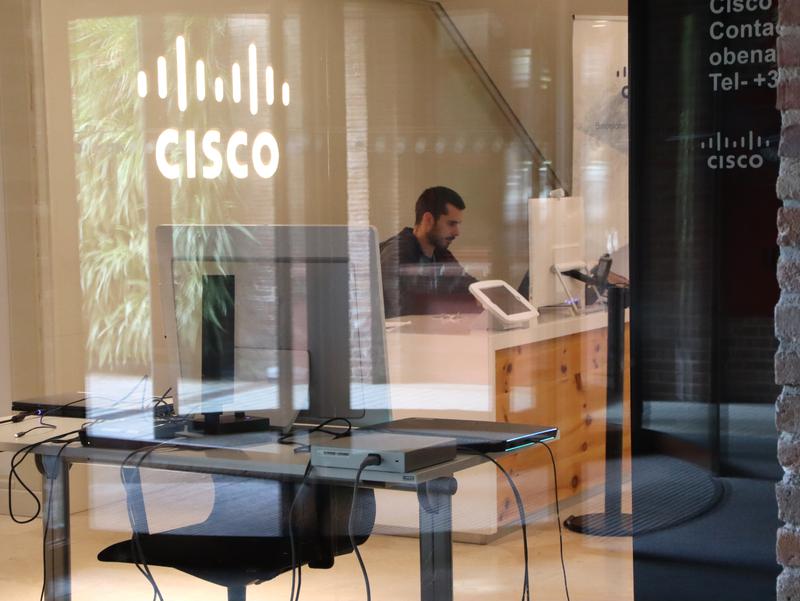 American technology company Cisco plans to incorporate a group of engineers and "immediately" start with their microchip design project in Barcelona, the firm's first such center in the European Union.
The company shared some details of the new project in the Catalan capital one day after the Spanish Prime Minister Pedro Sánchez announced the investment deal on Thursday.
The Spanish PM announced the news after meeting with the CEO of the digital communications giant Chuck Robbins at the headquarters of the Spanish government in Madrid, making Barcelona home of Cisco's next-gen semiconductor design center that will be located in the innovation center that the tech company already has in the Catalan capital.
A group of engineers with "very advanced knowledge" will join the project, and the company is already looking to hire the person who will lead this group, as Andreu Vilamitjana, Cisco's general manager in Spain, explained in a press conference on Friday.
He added that the tech company is "currently determining the volume of the investment, and what percentage of public support will be used." The Cisco manager did not specify how many jobs the microchip design project will create, but hinted at "very large and very fast" growth over the next few years.
Vilamitjana was accompanied by the first deputy mayor for Economy of the Barcelona city council, Jaume Collboni, during the press conference, who supported the decision by saying that Barcelona is "an excellent place" for the innovation centers of large companies.
"Five years ago the idea was planted to attract projects like this," the deputy mayor said about the center in Ca l'Alier located in Barcelona's Poblenou neighborhood, adding that "the Cisco collaboration will put Catalonia on the forefront of world research into the new generation of microchips."
Pedro Sánchez already pointed out on Thursday that "Spain is becoming a key player in achieving the EU's goal of controlling 20% ​​of the global chip market by 2030."
Collboni concluded by saying that the new chips they plan on designing will be "much more efficient, faster and will consume less energy while having uses in people's daily lives."