Catalonia celebrates National Day under Covid-19 restrictions - live updates
Large gatherings to be avoided in first 'Diada' since coronavirus pandemic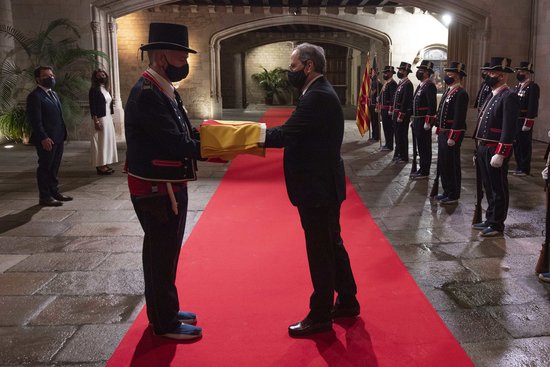 Catalonia is celebrating its National Day on Friday, September 11 — a date marking the fall of Barcelona to the Borbonic troops in the War of Spanish Succession in 1714.
For the past eight years, Catalonia's National Day (or Diada Nacional, as it is known in Catalan) has become an annual show of force by the independence movement, with massive rallies gathering thousands or even millions of people calling for self-determination and a Catalan republic. More recently, 'Diadas' have also been marked by calls for the release of Catalan independence leaders, jailed by Spain for their role in the 2017 referendum push.
But this year is set to be nothing like previous years since the coronavirus pandemic has forced pro-independence activists to opt for de-centralized events to avoid large crowds. Institutional events will be reduced to the bare minimum, such as the traditional floral tribute to Rafael Casanova, the head councilor of Barcelona in 1714.