Catalan Police will no longer have exclusive security powers at Palace of Justice
The Superior Court of Catalonia ruled that security duties will be shared with Spanish Police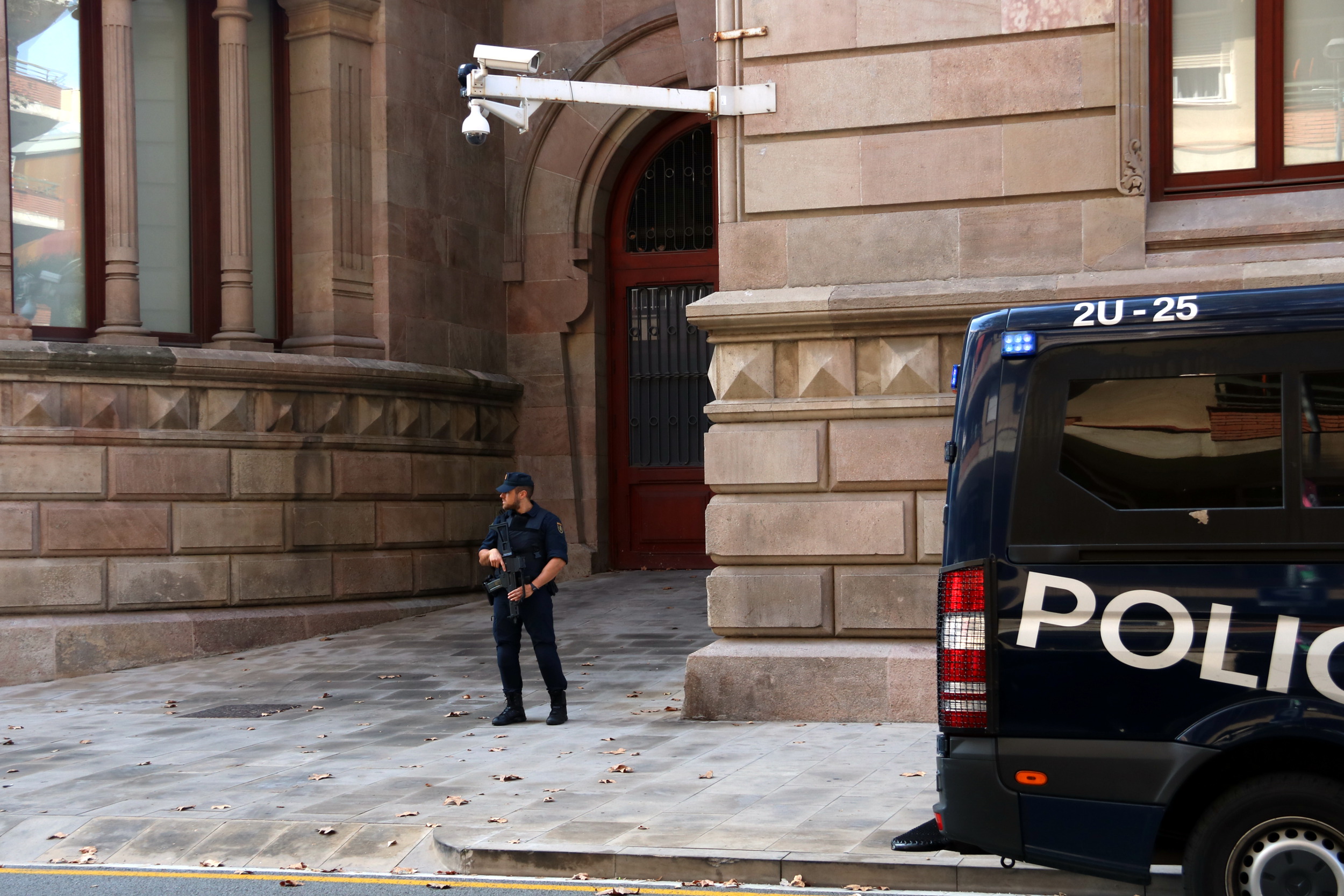 The president of the Superior Court of Catalonia (SCC), Jesús María Barrientos, has ordered that security duties at the Palace of Justice and the Provincial High Court in Barcelona, be shared with Spanish Police.
Until now, all judicial buildings in Catalonia were guarded by the Mossos or private security firms, with the Mossos having exclusive control of external and internal monitoring, as well as the safekeeping of detainees due to testify in court. Now the duty will be shared between the Mossos and Spanish Police, with the latter giving the orders should they see fit.
In a brief statement, the SCC explained that Barrientos, "according to the governmental powers that are legally available, has agreed and ordered," the head of Spanish Police in Catalonia, Sebastián Trapote, for Spanish agents to join the Mossos' in the managing of the buildings's security.
"The decision is due to the need to enhance the security of the building and guarantee its full and normal functioning in the face of what the Parliament of Catalonia might possibly decide," the statement said.
Collaboration
The president of the SCC understands that the coordination of both police forces can preserve constitutional legality more effectively," it went on to say. Although the Mossos remain in charge to an extent, the law does not prohibit the intervention of state bodies "when they deem it necessary," effectively stripping the Mossos of its exclusive powers in the management of the building's security.
The president urged the two police forces to collaborate, with state control taking priority. "This work has to be done with collaboration of the Mossos, but under the command of whoever directs the unit of the Spanish police deployed," specified Barrientos, referring to the guarding of the Palace of Justice, headquarters of the SCC.
In a five page statement released on Friday, Barrientos affirmed that the law is to protect judges and magistrates "who are worried or disturbed about their independence," and allow them to make the necessary decisions to "ensure the action of justice and restore the legal order."
The decision comes as a response to Catalonia's transitionary law, which Barrientos said "regulates and develops a judicial power that ignores constitutional provision." The measure takes effect this Monday.