Catalan parties gear up for potential snap election
President Quim Torra says he has "no intention" of calling new vote should independence leaders be found guilty by Supreme Court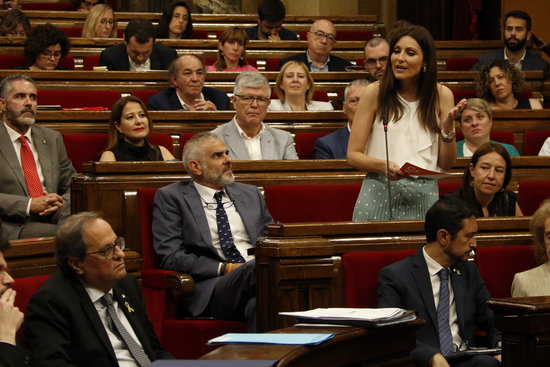 President Quim Torra has publicly stated that he has "no intention of calling an election," but that has not stopped Catalonia's political parties from preparing the ground for a return to the ballot box should Catalan independence leaders be found guilty by the Supreme Court.
While awaiting a verdict in the trial of former officials and activists charged over the 2017 bid to split from Spain, cracks have begun to appear in the relations between the two main pro-independence parties, adding to rumours that a snap election could be on the way.
Yet, in an interview with the 'Público' newspaper on Sunday, Torra dismissed the possibility of a snap election, saying the response to a guilty verdict should be "united and collective" in the form of a "return to the exercise of the right to self-determination."
On Monday, the spokeswoman for the Esquerra party (ERC), Marta Vilalta, played down the rumours but said that in the event of a snap election the decision should be "shared" with its partner in government, Junts per Catalunya (JxCat).
The relationship between ERC and JxCat has recently been strained after the latter came to an agreement with the unionist Catalan Socialists (PSC) to elect a Socialist party candidate to head the Barcelona regional council, the country's third largest political institution.
In fact, PSC organization head, Salvador Illa, said on Monday that the ERC/JxCat coalition government "is not working" and he called on the two governing pro-independence parties to either "reach agreement" or call a snap election.
Meanwhile, the main opposition party in Catalonia, the unionist Ciutadans (Cs), has announced that on Wednesday it will begin the process for choosing its candidate to stand for Catalan president in any future election.