Catalan parliament summons Spanish PM and ministers to Pegasus spyware inquiry commission
Madrid confirms Pedro Sánchez will not testify as he is "accountable to congress and senate" only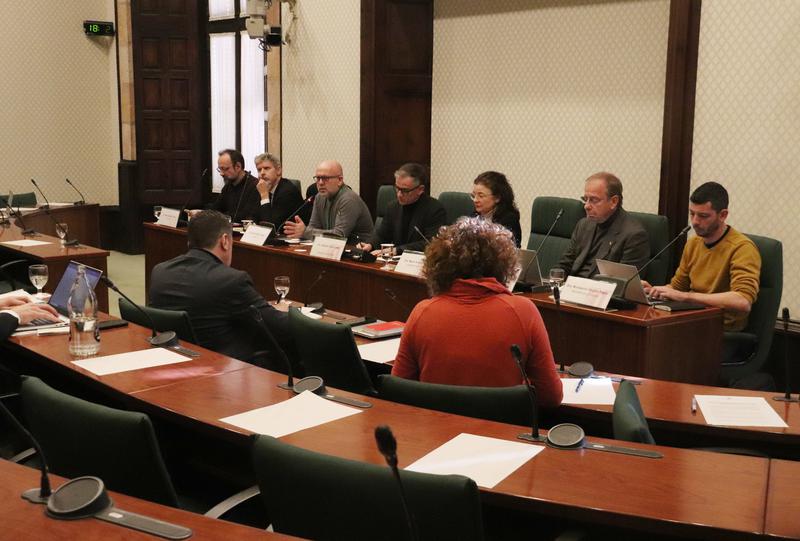 The Catalan parliament will call Spanish prime minister Pedro Sánchez and several ministers to testify before the Pegasus spyware inquiry commission on March 3.
The inquiry's agenda, seen by the Catalan News Agency (ACN) and Rac1 radio station, also cites vice-presidents and ministers Nadia Calviño and Yolanda Díaz, ministers Margarita Robles and Fernando Grande-Marlaska, former vice-president and minister Carmen Calvo, and Madrid's former delegate in Catalonia, Teresa Cunillera, as witnesses for the same session.
The list of witnesses has been approved by the commission bureau, made up of three pro-independence parties: Esquerra Republicana (ERC), Junts and CUP, chaired by ERC's Josep Maria Jové with Junts' Albert Batet as vice-president.
The inquiry commission is investigating Catalangate, the alleged spying operation against pro-independence leaders and activists using Pegasus and Candiru spyware.
Between 2017-2020, devices belonging to at least 65 Catalan politicians and activists were reportedly targeted by a spying programme, whose victims included Catalan leaders, Members of the European Parliament, legislators, jurists, and members of civil society organizations.
On January 20, the commission bureau agreed to call around eighty people to testify, including – beyond March 3 – Mariano Rajoy, former Spanish prime minister, Pablo Iglesias, former leader of Podemos and ex-minister, Esperanza Casteleiro, in charge of Spain's intelligence service (CNI), Félix Sans Roldán, who formerly held that post, and Carles Puigdemont, former Catanlan president and current member of the Pegasus committee in the European Parliament.
Madrid rules out attendance
Spanish PM Pedro Sánchez and ministers Robles, Calviño, Díaz and Marlaska will not appear in the Catalan parliament and will ignore the summons to the Pegasus inquiry commission, according to Spanish government sources.
The sources expressed their "utmost institutional respect for [the Catalan] parliament" but said the Spanish PM and his ministers "only hold themselves accountable to [the Spanish] congress and senate," where – they added - "they have already answered multiple questions and made multiple appearances on this matter."