Catalan minister calms Brexit fears: "Everybody will continue working without problems"
Government relaunches committee on UK departure, shut down by Madrid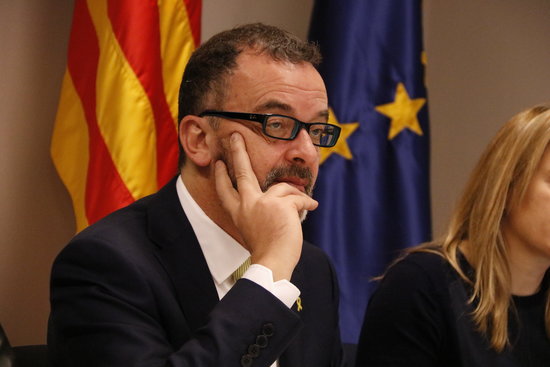 Catalonia's foreign action minister, Alfred Bosch, has calmed down Brexit fears by assuring that "everybody will continue working without problems."
The Catalan government relaunched on Friday a working group on the United Kingdom's departure from the European Union, shut down in 2017 by the Spanish government when it imposed direct rule following a declaration of independence.
Catalan officials are in contact with the central government to learn the latest developments in the political process, now at a standstill after the House of Commons rejected prime minister Theresa May's Brexit plan.
While acknowledging that both Catalan citizens living in the UK and Britons residing in Catalonia are "concerned," Bosch promises to work towards "minimizing any negative impact and maximizing the positive impacts" of UK's departure.
Spain: "Britons' rights will be respected"
Last month, Spain's president Pedro Sánchez sent a message of calm to British expats, assuring that "their rights will be respected" as long as Spaniards residing in the UK enjoy the same treatment.
Spain is the largest recipient in Europe of British expats, 300,000 in total, many of whom chose the Mediterranean coast as their retirement place and receive public health coverage.
According to government figures, 18,286 Britons reside in Catalonia.
The UK has nearly 120,000 Spanish residents, many of them young professionals who left the country during the financial crisis.