Catalan MEP calls Spanish judiciary 'out of tune' with other European justice systems
In Vienna, Josep Maria Terricabras urges EU human rights agency to give its "opinion" on cases of rights' abuse in Catalonia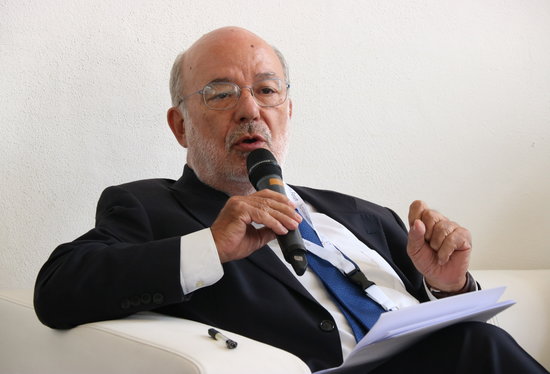 A Catalan MEP has accused the Spanish judiciary of being "out of tune" with other European justice systems, at the European Forum of Human Rights taking place in Vienna.
At the event hosted by the EU's Fundamental Rights Agency (FRA), Josep Maria Terricabras questioned the "impartiality" of Spanish judges, who in leaked emails "insult and denigrate independence supporters."
The MEP also referred to the jailed Catalan pro-independence leaders, calling on the FRA to take the "initiative" and give its "opinion" on cases of rights' abuse, such as those that he claimed were happening in Catalonia.
Terricabras was in Austria to give a talk on judicial independence and corruption to some 30 experts on human and fundamental rights from a range of international and European organizations.