Catalan leaders express solidarity after Notre-Dame's fire
Government "available" to French authorities, says delegate in Paris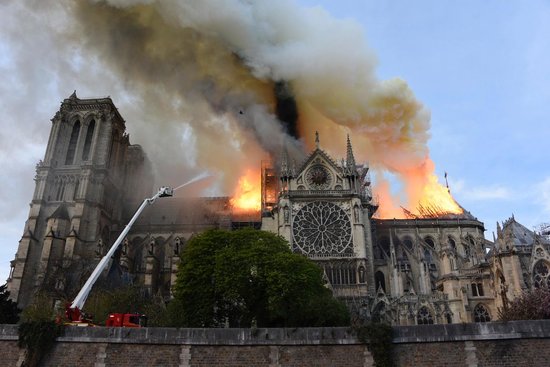 Catalonia's main authorities have shown solidarity on Monday evening shortly after a fire stared at the Notre-Dame cathedral, in Paris.
On Twitter, president Quim Torra said: "Oh my god, what a disgrace." He was joined by his government's foreign minister, Alfred Bosch.
"All the support of Catalonia to the French people and to the city of Paris for the historic catastrophe in Notre-Dame," tweeted Bosch on Twitter.
The Twitter account of Catalonia's culture department also expressed "consternation" at the event. "From Catalonia we express our solidarity with Paris and the French government."
The delegate in France, Daniel Camós, said in an interview with Catalunya Ràdio that the Catalan government is "made available" to the French authorities.