Catalan government defends contribution to UN Human Rights Office
Minister denies possible influence saying Spain contributes "10 times more"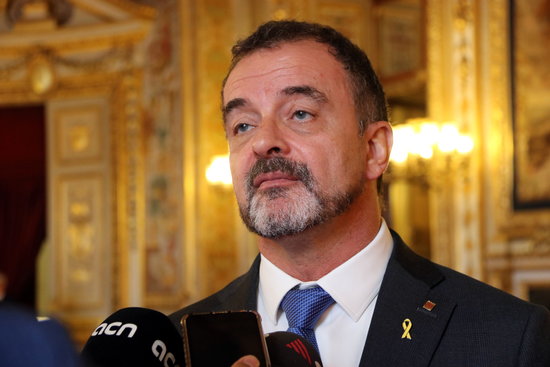 Foreign Minister Alfred Bosch defended the "modest" contribution the government makes to the UN Human Rights Office, which last year was 150,000 euros, and has denied that the Catalan executive has the ability to influence decisions.
Spanish newspaper El Mundo published an article linking the government's payment with the Working Group on Arbitrary Detention's report on the jailed Catalan leaders.
But Bosch hit back on Wednesday saying that "to pretend" that Catalonia could influence the UN by payment is "to have no idea how international agencies work."
In fact, Bosch said that there are "more than 80 countries" in the world that collaborate with the Office of the UN High Commissioner for Human Rights, and that Spain in fact contributed 1.5 million euros, "about 10 times more than Catalonia."
"To claim that Catalonia, with its modest contribution, has the same ability to influence as the Spanish state, does not make sense," Bosch said in a statement to the media. The minister said that the money went towards programs relating to the peace process in Colombia and to the protection of human rights defenders around the world.