Catalan court greenlights penitentiary low category for female jailed leaders
Dolors Bassa and Carme Forcadell allowed to continue sleeping at home at the weekend and to work or volunteer outside prison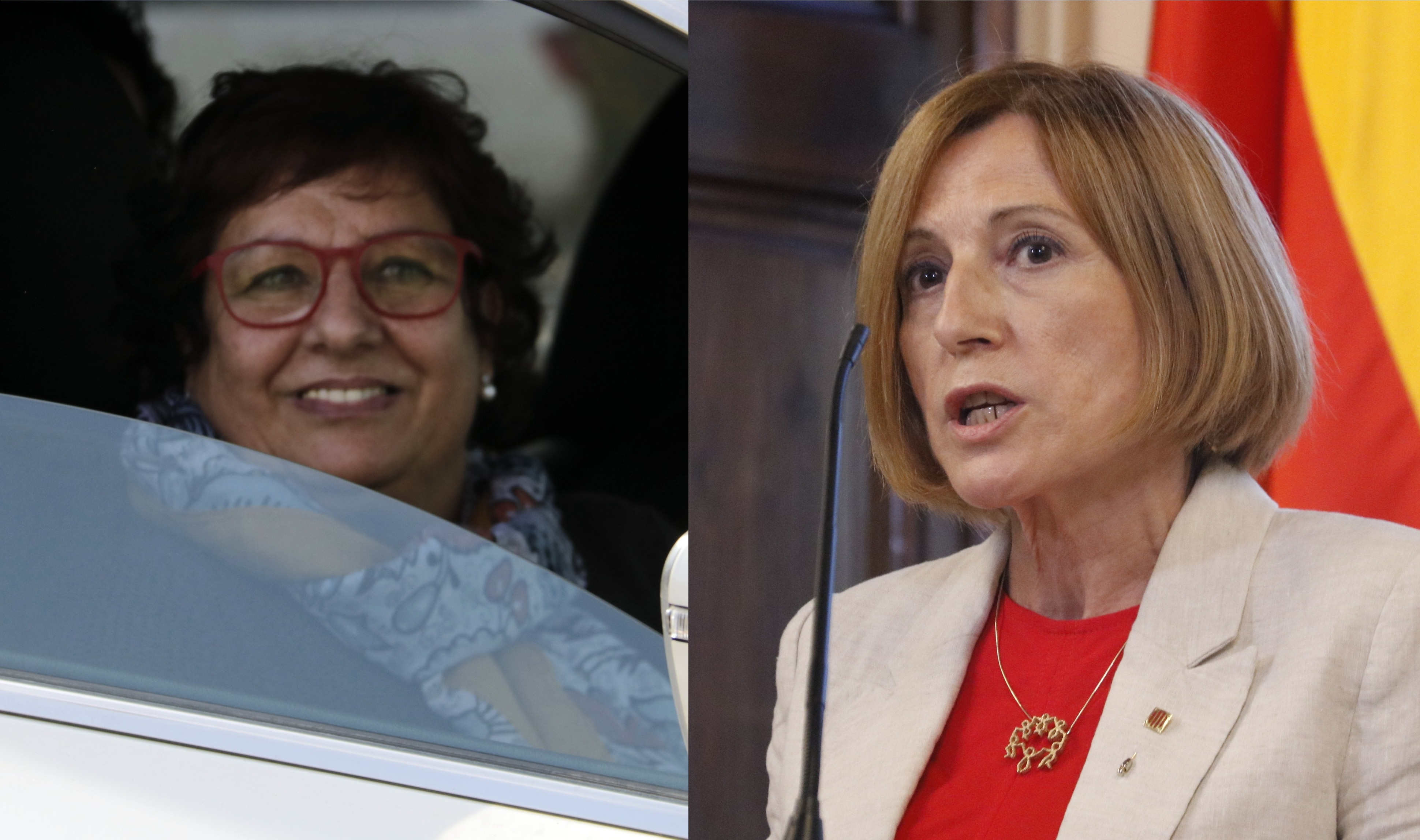 A Catalonia penitentiary court greenlighted the low category inmate status for pro-independence jailed leaders Carme Forcadell and Dolors Bassa on October 27.
It ratified a previous decision of another penitentiary court, whose decision was appealed by Spain's prosecutor but now rejected.
Yet, the prosecutor insisted and filed an appeal on November 2 before Spain's Supreme Court, but nonetheless, the court maintained their status pending a final ruling. An equivalent court suspended it for the seven male jailed leaders in Lledoners prison this summer.
Both Forcadell and Bassa have already been enjoying the low category status since July 14, when the Catalan government – the administration managing prisons in Catalonia – approved it.
This status entails permitting the inmates to sleep at home for three days a week – Friday, Saturday and Sunday – and also allowing them to work or volunteer outside jail on daytime from Monday to Friday.
Male and female leaders have different penitentiary categories
The seven other imprisoned leaders, all behind bars in Lledoners center, were also granted the low category status – yet, the prosecutor filed an appeal against all nine permits before the Supreme Court, and while the penitentiary court in charge of the Lledoners inmates decided to suspend their new category, the one managing Bassa and Forcadell did not suspend the benefits.
Now the seven male leaders in Lledoners prison are in 'medium category' status, without possibility of working or volunteering outside the center and with only 36 days of leave per year for those who have already served more than a quarter of the sentence – they are waiting for the Supreme Court to decide whether to accept the 'low category' status.
Meanwhile, Bassa and Forcadell continue with their status closer to full-fledged freedom also pending the Supreme Court's final decision.