Care home commission of inquiry unanimously approved in parliament
Proposed amendment by governing parties rejected by opposition parties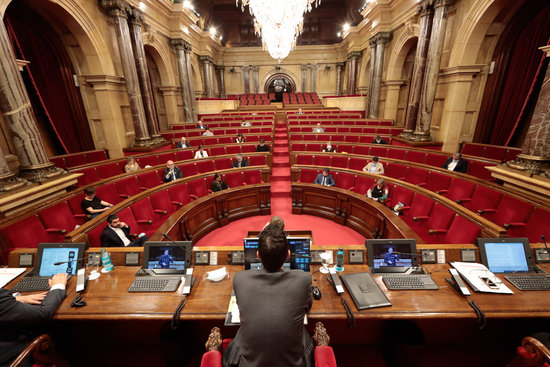 The Catalan parliament has unanimously approved the creation of a commission of inquiry into the government's management of elderly care homes during the Covid-19 crisis.
Opposition parties brought the bill, with the governing parties Junts per Catalunya (JxCat) and Esquerra Republicana (ERC) in the end giving their support to it on Thursday evening, despite parliament rejecting their proposed amendments.
The commission will look at ways of managing care homes to ensure a dignified life for the elderly. It will analyze what caused some care homes to be overwhelmed during the health crisis, and whether any of the deaths of residents could have been avoided.
The commission, initially proposed by far left pro-independence party CUP-CC, and in the end signed by all of the opposition parties, wants to determine the responsibilities of the various people and political and administrative leaders involved in the management of the homes.
Among other issues, they argue that reparation measures for the families of Covid-19 victims should be identified, as well as what mechanisms should be put in place to ensure that such events are not repeated.
The amendments tabled by the governing parties — in which they called for examining the model of elderly care, as well as determining the decisions under the framework of the state of alarm that had an impact on the containment of the epidemic — were not accepted by the parties tabling the proposal and therefore were not put to a vote.