Can the Spanish government take steps to free jailed leaders?
Pro-independence parties refuse to support 2019 Spanish budget unless incarcerated politicians are released – their backing is key to pass spending plan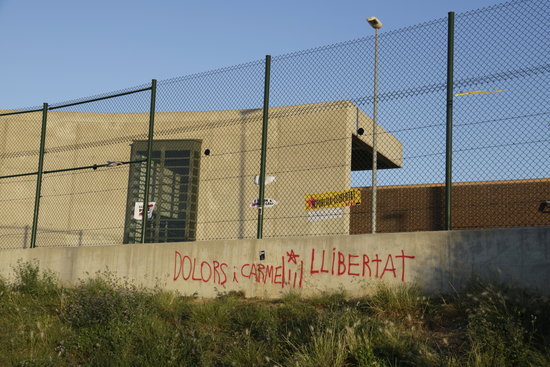 The Catalan pro-independence parties have said 'no' to the 2019 Spanish budget, despite their votes being essential for it to pass in Spain's Congress – 'no,' unless the government in Madrid takes some step towards ensuring the release of the nine leaders in pre-trial jail.
But can the executive really have a say on a decision taken by the judiciary?
Spanish government: Emphatic 'no' to demands for officials' release
"If their demand means interfering in another power of the state, the answer is clearly no," was the response by the Spanish justice minister, when asked about the pro-independence parties' claims last week.
"We have asked for respect for the state powers and the judges' independence time and again," she added.
Several spokespeople for Spain's ruling Socialist party have repeated in the past few days that freeing the leaders in custody is "a decision that has to be taken by the judiciary," adding that the "independence and autonomy" of the justice system must be respected.
Pro-independence parties: Solicitor general and public prosecutor could ask for their release
Yet, the pro-independence parties claim that the Spanish cabinet can take some steps that will see their release. How? Through Spain's solicitor general and the public prosecutor's office.