Brussels: The Spanish translation was a "human mistake" as "nobody can manipulate the EC"
The European Commission attributed to a "human mistake" the differences between the two answers, one in English and one in Spanish, to the same parliamentarian question regarding Catalonia's push for independence. "We are an organisation of 35,000 people. It is normal that human mistakes do happen" stated EC spokeswoman Mina Andreeva and said that the only assertive version was the English one. "The Commission is an independent authority. Nobody can manipulate it" she emphasised, insisting that the EC's position in respect to a hypothetical independent territory in the EU has always been clear and the same "since 2012". Three Catalan MEP's have sent a joint letter to EC president Jean-Claude Juncker urging him to open a full investigation "to clarify this political scandal"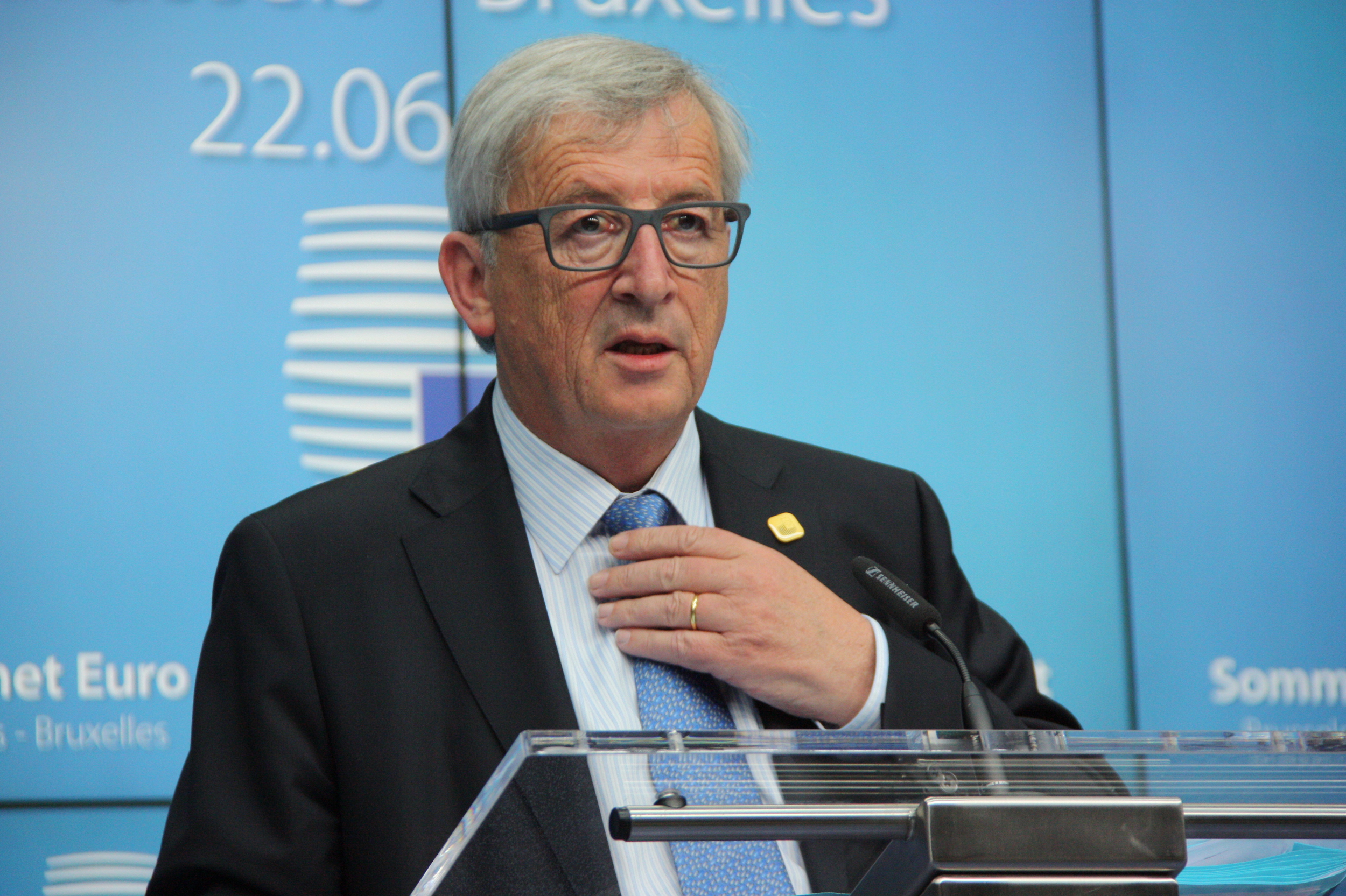 Brussels (CNA).- An inaccurate translation. This might be the cause of the two different answers, one in English and one in Spanish, to a PP member of the Euro parliament's question regarding the EC's position if Catalonia were to become an independent country. "We are an organisation of 35,000 people. I think it is normal that human mistakes do happen" stated EC spokeswoman Mina Andreeva. "What is important to know is that nobody can manipulate the EC" emphasised Andreeva and said that the only assertive version was the English one. Three Catalan MEP's have already sent a joint letter to EC president Jean-Claude Juncker urging him to open a full investigation "toclarify this political scandal"
"We are an organisation of 35,000 people. I think it is normal that errors and human mistakes do happen. What is important is to know that nobody can manipulate the EC", stated Andreeva, when asked about the two different versions of the EC's answer to a PP member of the European Parliament's question about Catalonia. "There is only one assertive version" said Andreeva "the answer that was given in English" as it was the only one "agreed upon by the EC's president and which bears his signature".
Andreeva also highlighted that Brussels' position regarding a hypothetical independence of a territory from a Member State was "absolutely clear" and the same "since 2012". However, she admitted that to evaluate the exact consequences in Catalonia's case would require a request from an EU Member State.
Three Catalan MEP sent a joint letter asking for an investigation
Although Andreeva assured that the EC will try to clarify what happened, she emphasised that the "important" thing was "to know that nobody can manipulate the EC".
Following this, Catalan MEPs Ramon Tremosa, Ernest Maragall and Josep Maria Terricabras, members of pro-independence list 'Junts Pel Sí' urged the EC and its president Jean-Claude Juncker to "make a public statement opening a full and open investigation to clarify this political scandal". "Such an investigation finding who manipulated the Spanish version of the answer should finish by Sunday to guarantee the neutrality of the elections results" they added in their joint letter.
"As deeply pro-European politicians we have always had faith in the Commission as the guardian of the Treaties" they stated and lamented that due to this "scandal", "part of that trust has vanished".