Barcelona plans to expropriate unused plots of private land
Measure aims to ease city's housing crisis, but opposition complains that local council already owns land not built on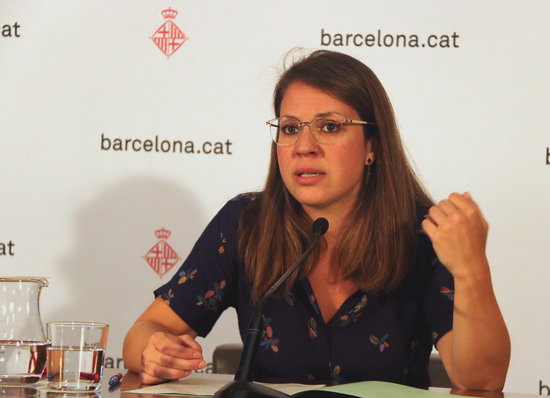 "Barcelona cannot afford to have plots of private land that are not being used," said the city councillor in charge of urbanism, Janet Sanz, this week. "We want to avoid owners and developers holding on to land for speculation purposes, we want it built on," she added.
With average rents in the Catalan capital soaring –in 2017 alone they went up almost 10%– the city council intends to compile a registry of unused plots of private land with the aim of expropriating them for public use should the owners fail to build on them.
Barcelona mayor Ada Colau on Tuesday signed the decree authorizing the creation of the registry, which will be voted on in the next plenary session of the city council. If the new measure goes ahead, the first expropriations could take place in 2020.
Architectural and cultural heritage sites
Local authorities have the right to seize private plots if they can show that they are inactive. Yet, the measure is not only meant to ensure more homes are built, but is also aimed at property owners with a legal obligation to protect sites of architectural and cultural heritage.
Two years to build
Once the unused plots have been added to the new registry, the owners will be officially informed and given two years to build on the land before it is expropriated. In the case of heritage sites, the council will be able to do conservation work and then bill the owner.