An election debate in prison? It's up to the Supreme Court
Pro-independence candidate demands taking part in Spanish general election campaign despite pre-trial imprisonment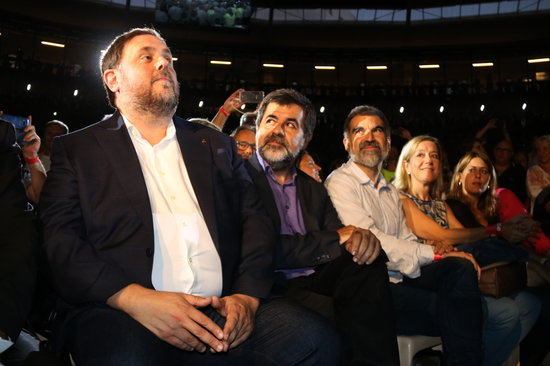 The same Spanish court that sent pro-independence leaders to pre-trial detention will now have to decide whether it allows an election debate in Madrid's Soto del Real prison, where two presidential candidates are being held in custody.
The electoral authority refrained from resolving a request from Jordi Sànchez, a former activist and head of the Junts per Catalunya party in the upcoming Spanish general election. Instead, the Supreme Court will have the final say —the same court that is currently trying Sànchez and 11 other politicians and activists for calling a referendum and declaring independence in 2017.
Junqueras requests election rallies held in prison
Oriol Junqueras, the presidential candidate for the pro-independence Esquerra party (ERC) and current frontrunner among the Catalan party candidates, is imprisoned in the same penitentiary as Sànchez.
Junqueras made a request to hold two election events in Soto del Real, but the electoral authority will also let the Supreme court make a final decision.
Sànchez and Junqueras, imprisoned since October 16 and November 2, 2017, respectively, face rebellion charges for their role in the independence bid, with prosecutors calling for a 25-year prison sentence for the latter.
So far, all requests for release by the jailed pro-independence leaders have been turned down by the Supreme Court. With some 500 witnesses expected to testify in the trial, the final verdict is not expected until next fall.