Almost 40% of poll workers attempt to opt out of Catalonia's pandemic election
Over 30,000 people have asked to be replaced during February 14 vote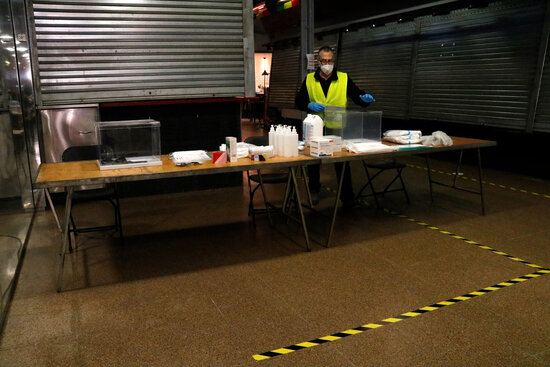 As Catalans head towards an unprecedented pandemic election on Sunday, more and more people are trying to avoid having to serve as poll workers mainly over Covid-related concerns.
The latest figures released by Catalonia's High Court on Thursday show that at least 30,631 of the over 82,000 people selected to work on February 14—a record high of slightly over 37% of all election workers—have attempted to opt out.
These numbers, however, could end up being even higher as not all election commissions have updated their counts and Friday is the last day to request an exemption, leading to fears there could possibly not be enough poll workers on Sunday.
In an attempt to prevent this from being the case, Spain's election board has authorized vacancies at polling sites to be filled by substitute workers at nearby stations.
Each polling site needs three people per station who also must welcome voters, while nine people, of which six are substitutes, are summoned. This means that issues could arise if seven of them do not show up.
Any Spanish citizen between the ages of 18 and 70 that resides in Catalonia can be randomly chosen to act as a poll worker, and, unless they have a justifiable reason relieving them of the duty to do so, their presence at voting stations is mandatory.
The election board reviews each exemption request individually and has, on average, been rejecting 60% of them as it only accepts those involving people who are high-risk or live with someone who is.