Agriculture minister, interim replacement at head of foreign ministry
Alfred Bosch stepped down over handling of sexual misconduct allegations against fired chief of staff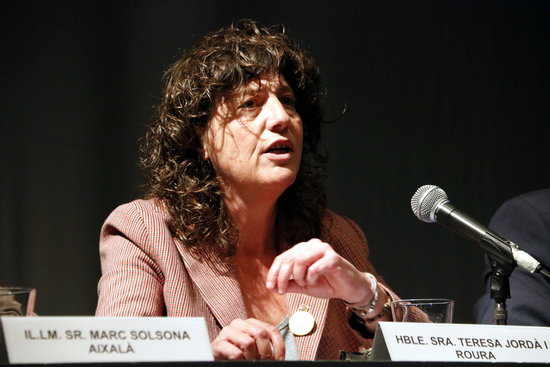 The agriculture minister, Teresa Jordà, will temporarily replace the foreign minister, Alfred Bosch, who resigned on Monday evening, until a final appointment to the post is made – Jordà will be in charge of both departments at the same time.
On Tuesday morning, Catalonia's official gazette made the resignation of Bosch official, after the minister stepped down over the handling of sexual misconduct allegations against his fired chief of staff, Carles Garcias.
The Catalan president, Quim Torra, thanked Bosch for his work through a decree. He had been foreign minister since November 2018, replacing former MEP Ernest Maragall.
Daily 'Ara' published on Monday that several female employees in the foreign department had made formal complaints alleging constant verbal harassment by Garcias that helped create a climate of "terror" in the department, although none of the alleged incidents was reported to the police and there is no suggestion of any physical aggression.