PODCAST: No place like home - Barcelona's social housing shortage
For decades, residents have struggled to access affordable housing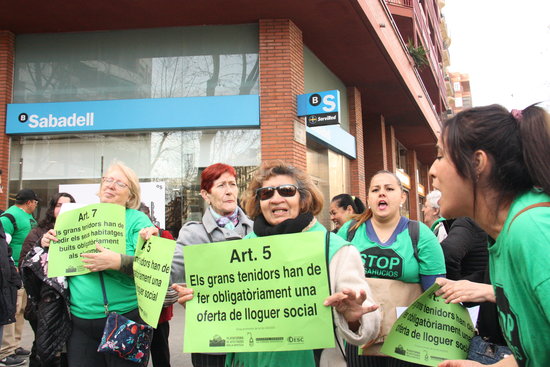 Barcelona has one of the lowest subsidy rates for public housing in all of Europe: only 1.7% of rental properties are designated for social housing. Compared to other EU countries, where the average rate is 18%, the Catalan capital's situation looks pretty grim.
Press play below to listen or subscribe on Apple Podcasts, Google Podcasts or Spotify.
And this problem isn't new. While the number of apartments have increased, Barcelona has had the same percentage of social housing for more than a century.
In this episode, we'll learn about one of the city's first affordable housing projects, the cases barates of the Bon Pastor neighborhood, and talk to grassroots activists from the Plataforma d'Afectats de l'Habitatge (PAH), or Platform for Mortgage Victims, to understand what can be done today.
The Catalan phrase of the week is: "Com a casa no hi ha res," which translates to "There's no place like home."
Presented by Lucía Benavides with Lea Beliaeva and Lorcan Doherty.
Get in touch with the podcast team: fillingthesink@acn.cat.
Listen to more episodes of Filling the Sink below or find out more here.