PODCAST: Montserrat – the mystic mountain with a 700-year-old boys' choir
Episode 30 of Filling the Sink asks what makes Montserrat so special, for Catalans and visitors alike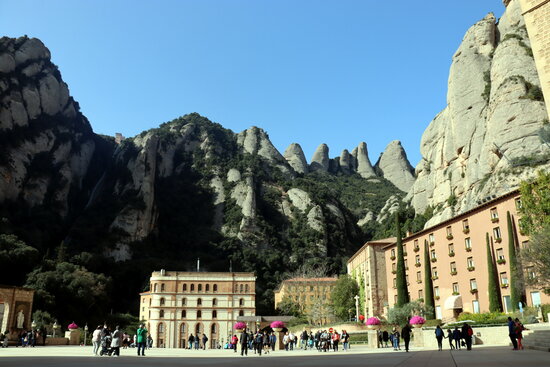 Montserrat is a natural wonder, a rocky mountain range that rises from the plains of central Catalonia. It's a holy place, home to La Moreneta, the Virgin of Montserrat, and a Benedictine Abbey with a history stretching back one thousand years. Press play below to listen or subscribe on Apple Podcasts, Google Podcasts or Spotify.
Alan Ruiz Terol visits the Escolania de Montserrat, a 700-year-old boys' choir, and chats to Lorcan Doherty about what makes this place so special, for Catalans and visitors alike.
Listen to more episodes of Filling the Sink below.