PODCAST: Catalan in Congress - now an official language, could the EU be next?
After getting it approved in Congress, politicians push for Catalan to become an official EU language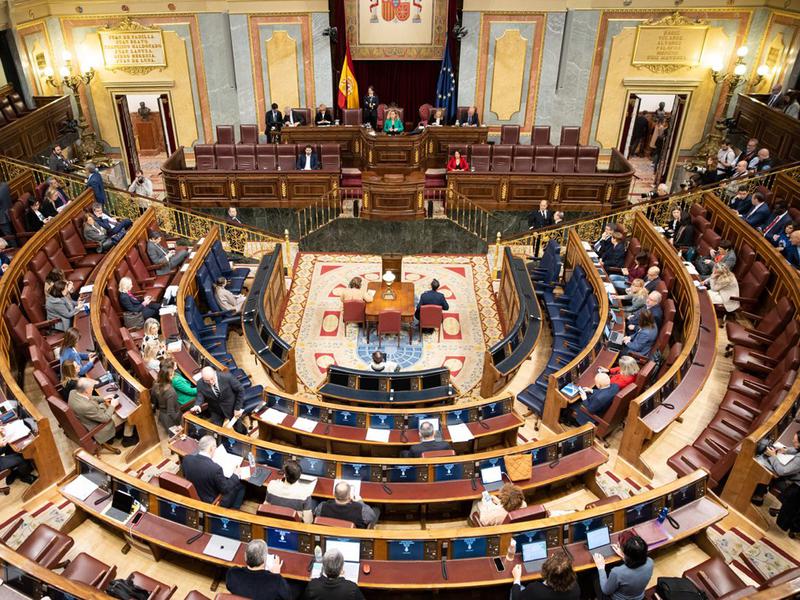 ​​As of September 19, Spanish MPs can address Congress in Catalan for the first time ever - as well as Basque and Galician. Spanish Prime Minister Pedro Sánchez agreed to pro-independence parties' demands to grant these three languages official parliamentary status. Press play below to listen or subscribe on Apple Podcasts, Google Podcasts or Spotify.
Some see it as a move towards a more plural and multilingual Spain, while others see it as a political stunt. And the next step is the European Union, where Catalan could become the 25th official language there.
Òscar Escuder from the Catalan language NGO Plataforma per la Llengua and Vicent Climent-Ferrando, translation and language science professor at the Pompeu Fabra University, talk about the campaign to get Catalan approved and what this could mean for other minority languages across the European bloc.
This week's Catalan phrase is 'de mica en mica, s'omple la pica.' Literally, it's translated into 'little by little, the sink fills up,' and it refers to taking things one step at a time. It's also where the name of the podcast comes from: filling the sink.
Presented by Lucía Benavides with Lorcan Doherty and Lea Beliaeva.
Get in touch with the podcast team: fillingthesink@acn.cat.
Listen to more episodes of Filling the Sink below or find out more here.