UN rapporteur on freedom of expression calls for release of jailed Catalan leaders
David Kaye says prisons are among worst places for spread of Covid-19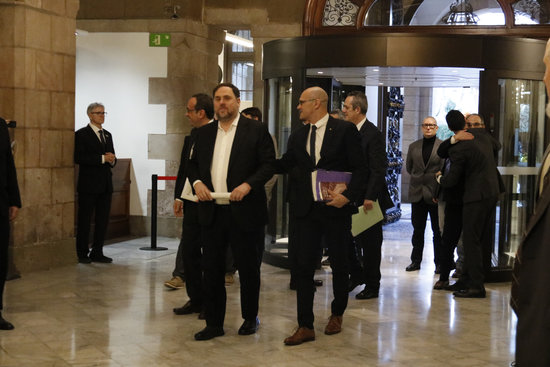 David Kaye, UN Special Rapporteur on the promotion and protection of the right to freedom of opinion and expression has said that the jailed Catalan pro-independence leaders should be released.
Speaking at a video conference organised by the civic group Òmnium Cultural, whose president Jordi Cuixart is among those in prison for their role in the 2017 independence push, Kaye said that "political prisoners oftentimes shouldn't be prisoners in the first place."
At the end of March, UN High Commissioner for Human Rights Michelle Bachelet made a similar call, urging countries around the world to release prisoners to help halt the spread of the virus.
Kaye said his UN colleague was "absolutely correct" and that, according to the World Health Organisation and others, "places of detention are some of the worst for the spread of the disease."
He went on to say there was "no question" that individuals who can be released, should be, including those who are not in jail for violent crime and those who are imprisoned "for reasons that are intolerable from the perspective of the rule of law."
This applies "in the context of Spain", the rapporteur said, and "in many places around the world."