Spain to lift state-wide restrictions on bars, restaurants, and nightclubs
Catalan government and other regional authorities to be fully in control of the de-escalation plan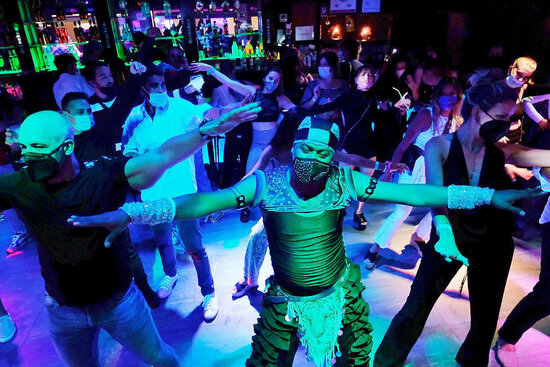 The Spanish government has agreed to lift all state-wide restrictions on bars, restaurants, and nightclubs, thus leaving regional authorities fully in control of the de-escalation plan as coronavirus indicators continue to improve.
Spain's Ministry of Health is retracting a stricter de-escalation plan laid out last week which imposed a minimum set of measures on regions with higher rates of Covid-19 contagion.
The proposed plan drew criticism from Catalonia and other regional governments and was provisionally overturned by the National Court following an appeal from Madrid.
The new plan was greenlighted on Wednesday evening by all regional governments bar the only exception of the Basque Country.
For Catalonia, the consequences of the new plan will be minimal: with health authorities reporting less than 100 Covid cases per 100,000 inhabitants, which put Catalonia into the medium-risk category, regional authorities already had the last say on what restrictions are in place.
In practice, nightclubs will remain shut until Catalan president Pere Aragonès and his cabinet say they can reopen, a decision which needs to be ratified by the PROCICAT civil protection body.
Bars and restaurants in Catalonia can open from 6 am to 1 am. The capacity is capped at 50% indoors, with no limits on outdoor seating. Up to 6 people can sit together at the same table except for larger groups encompassing members of the same household. Everyone must wear a face mask when not eating or drinking.