Spain passes 3 million coronavirus cases
766 deaths recorded in 24 hours, highest tally of the third wave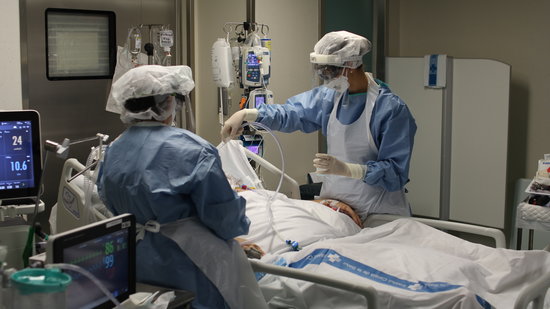 Spain has officially recorded more than 3 million cases of Covid-19 since the beginning of the pandemic.
Figures released by Spain's Ministry of Health on Tuesday show that there have been a total of 3,005,487 confirmed cases, 16,402 since the previous day's update.
After taking eight months to reach one million, and another two and a half months to reach two million, case numbers have surged by another million in just over one month.
While the increasing rate is in part down to more testing, it also shows how widespread the virus has been during this third wave.
Spain is the fourth country in Europe to pass the three million mark, behind Russia, the UK (both of which have registered almost four million cases) and France.
766 deaths in 24 hours
There have been a further 766 Covid-related deaths confirmed in Spain in the last 24 hours, which is a new high for the third wave. The total number of deaths is now 63,061.