SEAT to become first company to vaccinate its workers in Catalonia
Car manufacturer will immunize around 800 workers over the age of 58 against Covid-19 from Thursday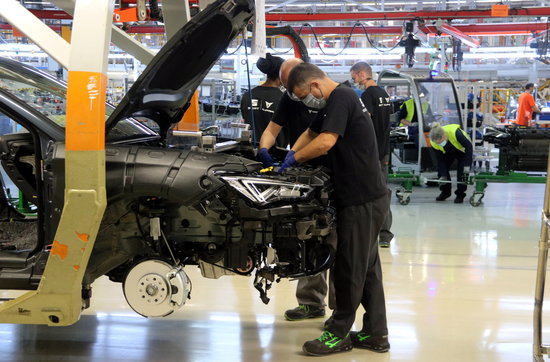 The car manufacturer Seat will become the first company in Catalonia to begin vaccinating its employees against Covid-19 on its premises and with its own medical staff from Thursday, starting with around 800 workers over the age of 58.
With its main factory in Martorell, just outside of Barcelona, the company hopes that people living in the area may also be able to access the vaccination point, with jabs provided by the Catalan government.
Owned by the Volkswagen group, the Seat production plant in Martorell is the largest factory both in Catalonia and in Spain.
In February, the company spoke with Catalan officials and agreed to collaborate in the vaccination rollout once there were enough jabs available.
According to Seat, the company has "a long trajectory when it comes to workers' health and has medical equipment as well as hundreds of health professionals prepared to immediately join in on such an endeavour."