Russia cites imprisonment of Catalan independence leaders after EU demands Navalny's release
Minister responds to request with accusations of "arrogance" and "double standards"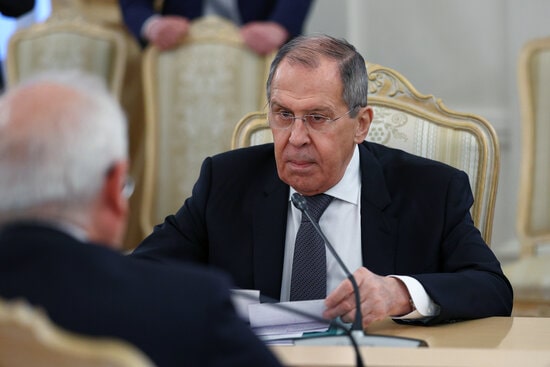 Russia's foreign affairs minister, Sergey Lavrov, has accused the European Union of having "double standards" after Spain's former Socialist foreign minister turned EU High Representative, Josep Borrell, called for the release of opposition leader Alexei Navalny in a joint press conference held on Friday.
"Do not question our judicial system's decisions," Lavrov urged the EU politician after bringing up the sentencing of Catalan leaders, and called allegations his country had aided the 2017 independence push "baseless."
According to Lavrov, "Spain defended its legal system" when both German and Belgian courts dissented with the Spanish judiciary over the referendum case. Both Germany and Belgium have ruled against extraditing pro-independence politicians to Spain.
The Russian minister claimed his country never comments on "allegedly politically motivated court decisions" in the European Union and described it as "arrogant" for Europe to do so.
At the beginning of the press conference, Borrell had asked Lavrov to liberate Navalny, who has been sentenced to over two years behind bars, and to seek an "impartial" inquiry into his near-fatal poisoning, although he assured the minister that Brussels recognizes "Russia's sovereignty."