Public health agency will oversee contact tracing directly from January 31
Task outsourced to Ferrovial will come under the authority's control after €19M investment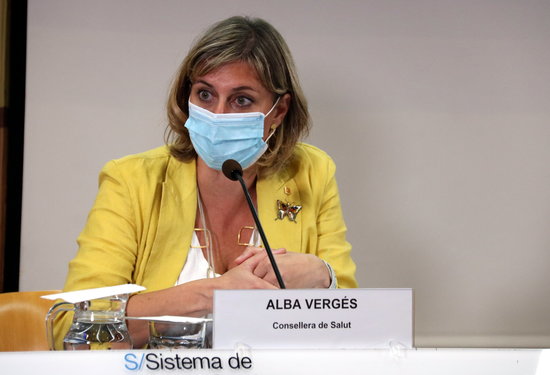 The Catalan health department will end its Covid-19 contact tracing contract with Ferrovial on January 31 after a 19 million euro investment that will allow the Public Health Agency to oversee the task directly.
Between 450 and 750 people will be hired to call people who have been in close contact with those who have tested positive for the virus, as was announced by Catalan health minister Alba Vergés at a press conference on Monday.
These new hires will not only call close contacts, but they will schedule testing appointments—up until now arranged by primary care centers—as well as assess the emotional wellbeing of the person they are calling and determine whether they have any additional needs that must be met in order to self-isolate effectively.