Jordi Sánchez offers second prison press conference via video link
The Catalan News Agency will be hosting the press event of the head of the Junts per Catalunya election ticket this morning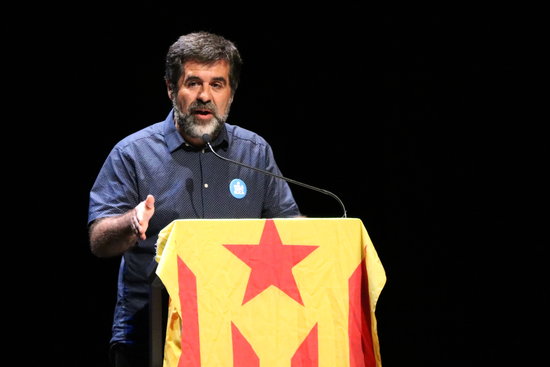 Jordi Sànchez, the top candidate of Junts per Catalunya's (JxCat) Spanish election ticket, will give a press conference at the Catalan News Agency's headquarters this morning, beginning at 11.30 am.
The jailed activist-turned-politician will give the press conference live via video link from his Soto del Real prison, where he is being kept while the Catalan Trial is ongoing.
The ex president of the Catalan National Assembly was given permission to speak to the media after the president of the Spanish Electoral Authority issued a resolution to allow the event to take place.
This will be the second of such press conferences given by the JxCat head, after the candidate spoke to the media last Thursday in an event hosted by the EFE news agency.
On Friday, the Catalan News Agency hosted another press conference in which Oriol Junqueras, the man who was vice president of Catalonia during the 2017 independence referendum and currently leading Esquerra Republicana's ticket in the Spanish election, was given the chance to speak publicly via video conferencing for the first time since his imprisonment.