International observers warn of 'crucial' evidence missing in independence trial
Report by International Trial Watch on case against Catalan leaders says decision not to admit some proof could threaten defendants' right to proper defense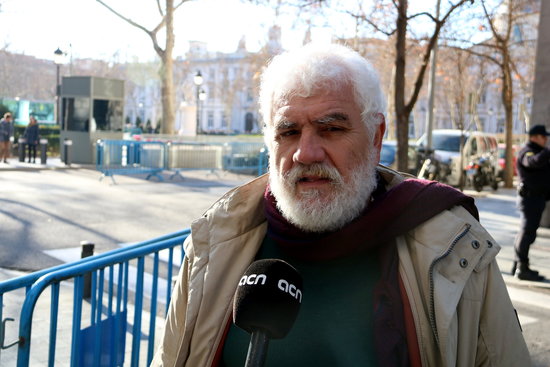 International Trial Watch has warned that "crucial" evidence that was not admitted by the judges in the trial of Catalan independence leaders in Spain's Supreme Court could undermine the defendants' rights to a proper legal defense.
A report on the first week of the trial published on Monday by the platform of international observers also says that the missing evidence must be tracked throughout the trial so as to ensure that it does not end up affecting the defendants' rights.
In a statement, International Trial Watch said six international observers were present in court during the first week of the trial: William Mozdzierz, member of the American Bar Association, Dominique Nogueres, lawyer and head of France's Human Rights League, Alexandre Faro, lawyer and member of the International Federation for Human Rights, Frédéric Ureel, lawyer and member of European Democratic Lawyers, Fabio Marcelli, jurist of the European Association Advocates for Democracy & World Human Rights, and Javier Pérez Royo, professor of Constitutional Law at the University of Seville.
In their report, the observers comment that the accusations "do not take into account that the actions of the accused could be protected by basic rights." "If that is the case, it would not be possible at the same time that the accused could have committed any offense," they add.