'Impunity does not exist': unionists call for verdict to be respected
Response believes consequences for "explicit attempt to break constitutional order" to be justified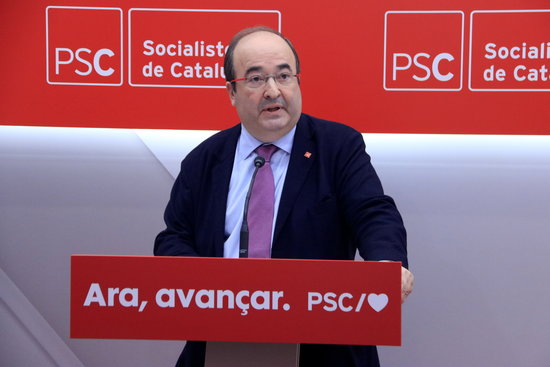 Unionist and Socialist response across Catalonia and Spain has urged for the verdict convicting the independence leaders to be respected.
The Socialist Party in Catalonia has also urged for a new era following the sentence, stressing that it is the "result of error from the independence camp and the failure of politics."
The People's Party in Catalonia have also spoken over the sentence, urging Pedro Sánchez to guarantee "order and safety" and to trigger the Law of National Security "if it is necessary," ahead of independence response.
Anti-independence group Catalan Civil Society has urged people to respect the prison sentences of the 9 jailed leaders.
The body believes that the court has been "completely transparent" in the case, which has allowed for public evaluation and identification of the "very serious" facts of the case.
"They were an explicit attempt to break constitutional order and Spanish democracy," and opened the door in Catalonia to internal "conflict."
Meanwhile, unionist leader of Ciutadans party, Albert Rivera has celebrated victory for the "good people, the democrats, those who defend democracy," stating that "justice has been served" for the political leaders.
He has also called for a meeting to analyze "what to do" in Catalonia, ahead of the protests called together after the sentence.
The Spanish People's Party leader Pablo Casado has praised the role of the Supreme Court: "Today we have seen that the institutions work, that impunity does not exist, and that anyone who tries to disrupt the harmony and prosperity of the Spanish people is punished."
However, the party that acted as private prosecutor in the trial, far-right Vox, expressed disappointment with today's verdict, as in their view it was not harsh enough.
Vox, who had asked that the jailed pro-independence leaders be jailed for rebellion rather than the lesser crime of sedition, claimed that with the verdict, the "Supreme Court has lost a historic opportunity to send a message of confidence in institutions."