Government to allow election rallies in Catalan prisons
Spanish authorities banned campaigning in Madrid prisons holding pro-independence leaders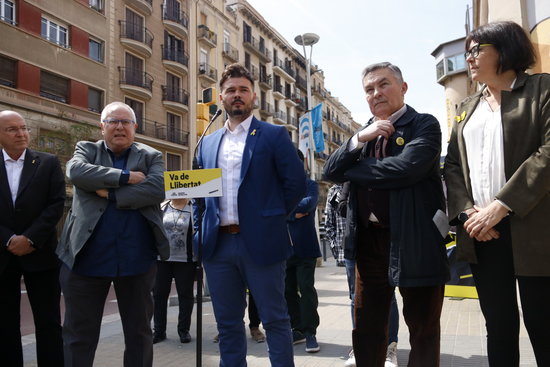 The Catalan government has granted permission for election rallies to take place inside Catalan prisons ahead of the upcoming general and local elections.
The decision by the justice department – in charge of Catalan prisons – came in response to a query by Spain's electoral authority.
This comes a few days after Spain's home affairs ministry refused to authorize electoral events in the two Madrid region jails holding pro-independence leaders.
Esquerra Republicana and Junts per Catalunya parties, both of whom have candidates behind bars, asked to organize campaign events and debates in these two Madrid prisons, but this all was rejected by both the Spanish government and the electoral authority.
Yet Catalonia's justice department would allow such rallies, as long as normality in penitentiaries is not affected and only inmates who have asked to vote join them. Their privacy should be guaranteed, as well as the security of the center.
The government "won't put anything in the way of inmates being well-informed about which candidates are running in the election," said sources in the department.
The former Catalan vice-president Oriol Junqueras tops the Esquerra Republicana ticket, while activist and MP Jordi Sànchez is fronting Junts per Catalonia. Both are imprisoned at Madrid's Soto del Real penitentiary center.