Drug that could provide immediate immunity against Covid to go to clinical trial
Catalan company Grífols develops potential supplement to vaccine rollout with first results to be known in spring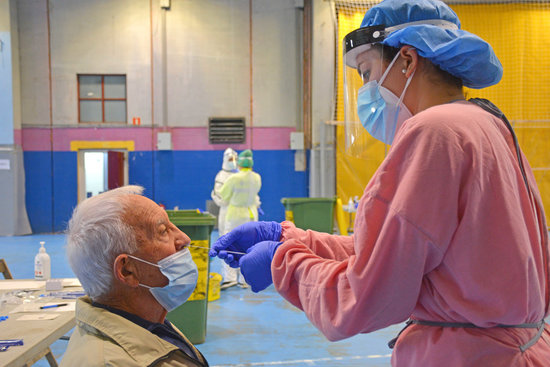 Catalan pharmaceutical company Grífols has announced that it will begin a clinical trial of a new drug that could provide immediate immunity against Covid-19 in February.
The trial will be undertaking on patients after testing positive and would be aimed at the elderly, health professionals, and immunodeficient people, to whom vaccination is not recommended.
According to the multinational company, the drug would be "especially useful" as a supplement to the vaccine rollout process and would help contain outbreaks where vaccination had not yet begun or has not been carried out to completion.
The trial is led by Bonaventura Clotet and Oriol Mitjà, researchers from the Germans Trias i Pujol Hospital in Badalona and two of the country's top epidemiologists, and the first results are expected to be known in the spring.
In total, around 800 asymptomatic Covid-positive patients will be given the immunoglobin rich in antibodies to the virus, obtained from plasma from donors who have already overcome the disease.
Grífols say their immunoglobulin has demonstrated efficacy in the prevention of various infectious diseases in immunodeficient patients in a safe manner.
"This treatment with immunoglobulins would provide a combination of polyclonal antibodies that, compared to monoclonal antibodies, have a greater diversity that could improve the ability to protect against the virus," according to researcher Oriol Mitjà.