Covid infection rate among July festival goers 76% higher than average
Over 2,000 people who attended Vida, Canet Rock, or Cruïlla later tested positive for the virus, say health authorities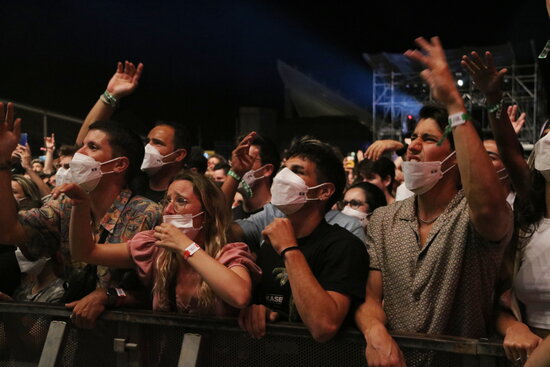 More than 2,000 people who attended three major music festivals last July have later tested positive for Covid-19, health authorities said on Tuesday.
Held at a time when the Delta variant was rapidly spreading among unvaccinated young people, the three festivals —Vida, in Vilanova i la Geltrú; Canet Rock, in Canet de Mar; and Cruïlla, in Barcelona— required attendees to undergo an antigen test, but social distancing was not mandatory.
People were required to use a face mask, but multiple images have shown a large part of attendees did not abide by the rule.
Out of some 100,000 people attending the festivals, at least 2,279 tested positive for the virus in the following two weeks—a contagion rate 76% higher than the average for the same population group, meaning that 842 attendees would have not contracted Covid-19 had they not been at the festivals.
While health authorities later regretted allowing the three festivals to go on, they don't see them as a crucial contributor to the fifth wave of the coronavirus pandemic.
"We were reporting 8,000 new cases a day and several outbreaks," said Public Health secretary Carmen Cabezas in a press conference, stressing that the "800 extra cases" caused by the festivals "were one among several factors."